Increased protections for Student Athletes bill Signed
8/12/2015, 1:51 p.m.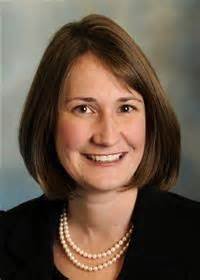 Legislation sponsored by state Rep. Emily McAsey aimed at protecting student-athletes from the long-term health consequences of concussions were signed into law this week.
"Physical education and extracurricular sports are a critical part of the school day, helping to promote teamwork, social development and problem solving skills," McAsey said. "As a former middle school teacher, I know how important physical activity is to making school a supportive, engaging place for students of all ages."
The National Federation of State High School Associations estimates that at least 140,000 student athletes sustain concussions annually. The vast majority of these cases go unreported, leaving those who have suffered an untreated concussion more likely to experience depression, sleep disorders, loss of memory and brain damage.
Senate Bill 7, which McAsey sponsored in the House, requires schools in Illinois to create concussion oversight teams, composed of a physician, the school's athletic trainer and nurse, and a member of the school's staff, which will develop and implement return-to-play and return-to-learn policies. Those policies must prohibit students who may have suffered a concussion from participating in regular academic work or extracurricular athletic activity until they have been evaluated by a physician and a parent or guardian has provided consent for the child to resume playing sports. Schools will also be required to implement emergency plans for handling instances of potential traumatic brain injury and concussion training for coaches, trainers, school nurses and game officials will be required.
"The incidence of traumatic brain injuries among students is unacceptably high and, left untreated; they can be life threatening, so school faculty members need to be prepared in the event of an emergency," McAsey added. "With each passing year, advances in medical technology and diagnostic techniques demonstrate how widespread this problem is and why urgent action is necessary. This legislation becoming the law of the land is an important step in ensuring that consistent policies protect student-athletes across our state."
The Illinois High School Association, Illinois Athletic Trainers Association, Illinois Advanced Practice Nurses Association, the University of Illinois and numerous hospitals supported senate Bill 7 across the state.