Joliet water rates could go up 28% over four years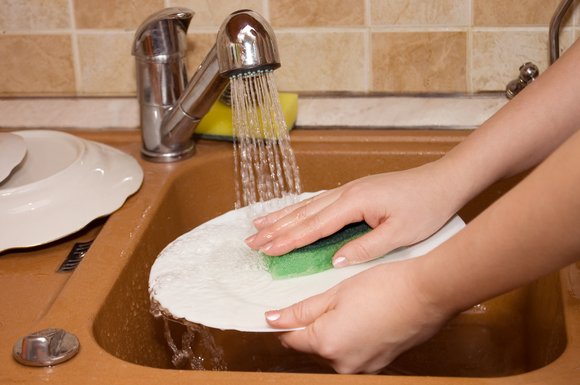 Joliet water/sewer rates could skyrocket by 28 percent over the next four years under a proposal presented to the Joliet City Council Monday.
And while the council will only vote on the first four years of hikes at its Sept. 1 meeting, annual rate hikes of 5 percent to 8 percent every year could become the norm between now and 2024, according to a study conducted the engineering firm Burn & McDonnell.
The average residential customer currently pays about $60 a month for Joliet water and sewer services. That would increase 9 percent -- about $4.91 a month -- on Oct. 15, if the hike is approved as proposed.
The amount could be slightly less if the city implements a pay structure that graduates the increase based on meter size so that commercial and industrial consumers pay more than residential users, said Dave Naumann, a Burns & McDonnell project manager.
After that, the escalation would be 8 percent in 2016, 6 percent in 2017 and 5 percent in 2018. If carried through 2024, the total increase would be 62 percent from what customers are paying today.
The rate hike would be the city's first since 2011, but nowhere near the one-time hit of 40 percent that users shouldered in 2009, officials said.
The numbers seemed to shock some council members, including Jim McFarland, who said he feared the increases may be too steep given that the average per capita income in Joliet is $24,000 a year.
"Can our residents afford 10 years of annual rate increases?" he asked.
The problem is the water department's budget must stand on its own, meaning the money it brings in must cover its expenditures. It maintains a large fund surplus in order to have a good bond rating for when it sells bonds to pay for major projects; if the bond rating decreases, interest rates on borrowed money increases.
Burns & McDonnell came up with the rate increase structure after analyzing the water department's current and projected expenditures and revenue and found that Joliet was looking at $223 million in capital improvement projects through 2024.
That includes such things as the massive under-river pipeline project to separate some of the city's storm and sanitary lines, a new East Side water treatment plant, and miles of water and sewer lines that need to be replaced or fixed.
It doesn't include finding a new water source for Joliet, which is depleting its deep-well reserves and may need to tap the Kankakee River or some other source as soon as 10 or 15 years from now, Public Utilities Director Jim Eggen said.
In addition to providing water and sewer treatment services for city residents, the department contracts to provide services for independent sanitary districts. While most are good customers and pay their bills on time, Greenfield Sanitary District has not paid since 2004 and is now facing city legal action over a debt that nearing $700,000, Eggen said.
That raised the question among some council members as to how much unpaid debt the department has and whether, as McFarland put it, "every leaf had been turned over" before residents were asked to pay more.
Eggen said even without the Greenfield problem or other customers who are in arrears, water rates will still need to increase.
"That's not going to solve the problem of the capital improvement projects that are coming in the next few years," Eggen said.
Naumann also noted that most municipal water departments are in the same situation, and will likely be raising rates to cover cost increases, maintenance work and building projects just as Joliet will be doing.
Even with the proposed rate hikes, Naumann said it's expected that Joliet will still remain below average in what it charges compared to other towns in this area or of comparable size. The current average monthly water bill is $69, where Joliet's is $60, he said.
Eggen added that communities that receive Lake Michigan water saw their rates go up 15 percent annually for every year between 2010 and 2015. Because they don't control their own water source, they are at the mercy of the city of Chicago in determining how much they pay, he said.
Contact Karen Sorensen at Karen@TheTimesWeekly.com.