"After the Peanuts": One educator's mission
Alex Ortiz | 8/19/2015, 5:43 p.m.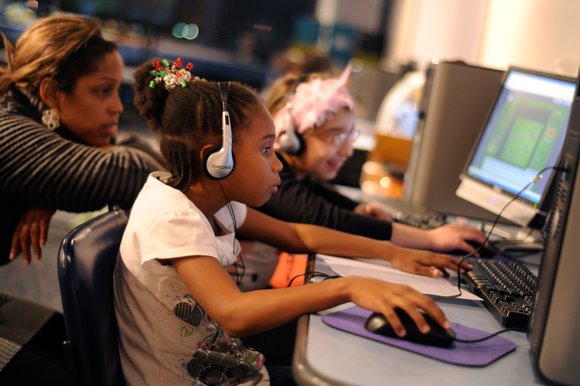 Natalie Coleman is really passionate about science and education. Along with her full-time job as an educational administrator in the Joliet Public Schools District 86, Coleman has founded an organization dedicated to exposing students to possible careers and programs in STEM, or Science, Technology, Engineering and Mathematics.
The name, "After the Peanut" is homage to George Washington Carver, an African-American Botanist, Chemist, Scientist and Inventor well known for his groundbreaking work in botany, 1864 - 1943. Even though he was born into slavery, he was able to attain a college education and went on to utilize the peanut for advancements in food and household products.
"I'm trying to show students how the power of education can transform your life, she said. Because that's exactly what it did for Carver."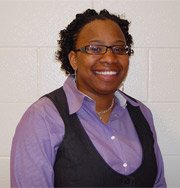 Coleman's journey is also interesting as her education opened many doors for her. She grew up and went to school in Joliet. After attending the University of Illinois at Urbana-Champaign and receiving her degree in Science and Education, she served for 13 years in the Illinois Army National Guard and almost joined the police force.
Education was where she thought she'd do the most good and found that as an educator in the area of STEM education that would be where she could make a big impact. A few years ago, she conceived the idea of "After the Peanut" and is now getting the organization going this coming school year with a couple of programs aimed mainly towards junior high school kids.
Coleman said she wants to put a creative aspect on teaching the students about careers in STEM. The first program she will be holding in conjunction with St. Francis University will be a five-day camp based on the television show CSI (Crime Scene Investigation). Coleman and other teachers will show students what is possible when it comes to using science and technology to help solve crime. After students learn about the nature of the job, they are then tasked with solving a case.
"The big thing about it is that from day one it's hands on," Coleman said. "There's reading and there's writing but it's an actively engaged class."
Coleman also says that the programs she's implementing will emphasisze the importance of 21st century skills that are applicable to any field: collaboration, critical thinking and communication. She is also looking to hold programs that involve robotics and even other camps based on the Hunger Games movie. But programs designed for students are not the only objective for After the Peanut. Coleman also wants to provide ways to help teachers with development for those students are not as well versed in the hard sciences. Those students will need to be encouraged to study science.
While her goals might be big when looking at the long term, Coleman will focus on the Joliet area especially because she wants to give kids who would normally not get these opportunities a way to learn about STEM. She said, her education in college and experience in the military gave her the realization that it doesn't matter where you come from when determining whether or not you will be successful. You just need the opportunities. This is what she wants to provide the students.
"You have to know your worth, she commented, making sure that students understand that they are here to work. They're here to become successful."
The play will be held on September 4 at 6 p.m. at 100 McDonough St. in Joliet and tickets will be $15 at the door.