Health Department reports multiple West Nile Virus-positive mosquito samples
8/19/2015, 10:17 a.m.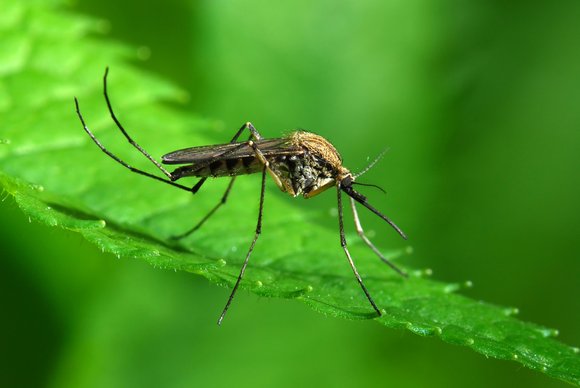 Mosquito samples collected from a Will County Health Department monitoring site in Crete tested positive for West Nile Virus (WNV) late Thursday, August 13.
The Crete site is the fourth Health Department monitoring facility to report a WNV-positive mosquito pool this week, and the seventh site with positive results since August 3. In all, Will County Environmental Health has reported 10 mosquito positives for 2015, all collected since July 8.
"We're experiencing drier weather conditions and we know that means a greater potential for WNV," according to Will County Health Department Executive Director John Cicero. "This is certainly not unusual for the middle of August. We're currently seeing levels of disease almost identical to what we saw a year ago."
The county's 10th mosquito positive for the 2014 WNV season was confirmed August 11, from Monee Township. There were no local human exposures reported last year.
WNV is a mosquito-borne virus first introduced into the United States in 1999. Most people bitten by a WNV-positive mosquito will experience no symptoms of disease. However, WNV is capable of producing serious infections that can impact the brain or spinal cord. Fatalities are also possible.
There were at least 85 WNV fatalities in the U.S. during 2014, including four in Illinois. The virus has claimed at least 1,650 American lives, including at least 127 in Illinois. There have been 66 Will County cases and two WNV fatalities reported since 2002.
WNV symptoms usually occur within 15 days after exposure. Symptoms are typically flu-like and usually resolve on their own. Consult a health care provider if symptoms persist beyond 72 hours.