Record-setting numbers approaching for bat rabies
8/19/2015, 5:25 p.m.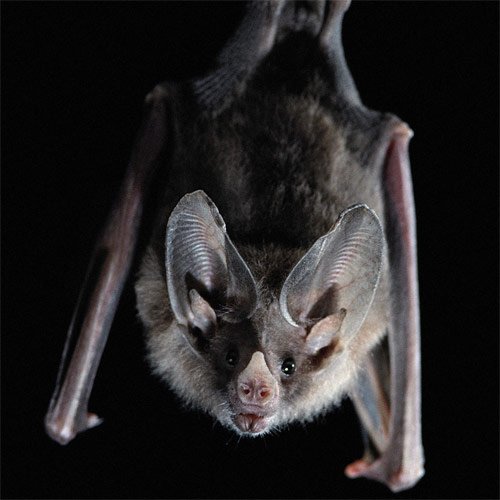 Bats found in Naperville and Frankfort represent Will County's newest wildlife rabies confirmations for 2015. The Will County Health Department recommended post-exposure rabies treatment for a Naperville family residing on Conan Doyle Road after a bat was seen flying inside the home overnight. The bat was trapped August 12, and transported for laboratory analysis. Will County Infectious Disease Control and Will County Animal Control received rabies confirmations August 13. Five people live at the Conan Doyle location.
A bat trapped outside a residence on Aberdeen in Frankfort was also sent for laboratory analysis August 12. No human exposures were identified, but the bat was confirmed rabid August 13. Eight people reside at the Aberdeen home. A pet dog also lives on site, but the animal is current on its rabies vaccination.
The county's first rabies case of the year was confirmed April 25, from another location on Aberdeen. Will County Animal Control Administrator Lee Schild D.V.M. Recommends that people living in that general area of Frankfort be alert for bats that appear during the day or at dusk.
"We have no indication of a bat colony in that area," he said. "However, I would keep my eyes open and notify Will County Animal Control immediately if bats are seen exiting or entering a specific location. August and September are prime months for bat activity and we know bats are the principal rabies carriers in Illinois right now."
Through noon Monday, August 17, the county had confirmed 11 cases of wildlife rabies, all involving bats. Six of the positives occurred July 6-14 from a small bat colony found in the attic above a garage of a residence in Homer Glen. In 2014, the county reported a record high of 13 cases of bat rabies.
Will is one of at least 14 Illinois counties to report wildlife rabies in 2015. All of the state cases have been from bats. Rabies is a virus transmitted to humans through the bite or scratch of an infected warm-blooded animal. The virus is almost always fatal if post-exposure treatment is not quickly administered.
Will County Animal Control is available 24 hours daily for residents needing to report contact with a bat or other wild animal. Calls should be directed to 815-462-5633.