Slammers have no mercy for Lake Erie in 9-1 rout
8/23/2015, 11:16 a.m.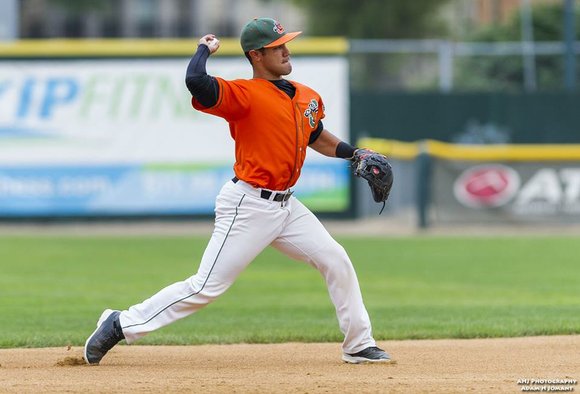 The Joliet Slammers provided this account of Saturday night's game:
The Joliet Slammers (35-48) collected 14 hits and defeated Lake Erie (34-48) 9-1 on Saturday night.
Jeremy Nowak drove in four runs on the day, highlighted by a 3-run double and he had 3 hits. Hunter Ridge also finished with 3 hits, 3 RBI and a homer. Mason Snyder also had a 3-hit day.
Michael Carden was activated off the disabled list and pitched 8 great innings to earn the win. He allowed just one run, scattering 7 hits and struck out five. Dan Tobik closed out the game with a perfect 9th. The Slammers started out the game with two runs in the 1st, added a 4-run 6th and finished with 3 more runs in the 9th.
The Slammers return home on Tuesday, August 25th at 7:05pm to open a three-game series vs. Schaumburg. It will be the final 2-dollar Tuesday of the season, as all tickets are just two bucks! Slammers home action can be seen and heard at http://www.ustream.tv/channel/slammervision
The Joliet Slammers, presented by ATI Physical Therapy, play at Silver Cross Field in downtown Joliet, Illinois, and are members of the professional, independent Frontier League. The Frontier League is a 14-team league in its 23rd season of play in 2015. Individual and group tickets are available by calling the Slammers office at (815) 722-BATS or by visiting www.jolietslammers.com.
Jeremy Nowak is the M & M Bank player of the game.