Health department says mosquito WNV virus up 140 percent
8/26/2015, 6:37 p.m.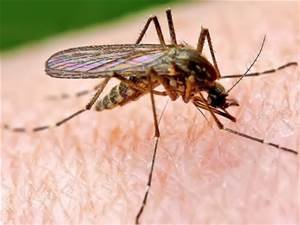 Monitoring sites operated by the Will County Health Department reported 14 new West Nile Virus-positive mosquito pools from Monday, August 17, through Thursday, August 20.
The 14 monitoring sites operated by Will County Environmental Health have now reported 24 virus-positive mosquito samples this summer. The new positive tests represent an increase of 140 percent during a four-day span. In light of the new activity, Will County Health Department Executive Director John Cicero urges area residents to be mindful of the potential for illness.
"We continue to emphasize community awareness and the need to take personal protection measures during trips outdoors," Cicero said. "The use of insect repellent is strongly advised. The repellent should contain at least a 20 percent concentration of DEET, or any other chemical compounds that deter mosquito bites. Long sleeves, shoes, socks and long pants are also advised."
Two monitoring sites in Joliet have combined to produce five virus-positive samples to date. Multiple positives have also come from Bolingbrook (3), Crete (3), Mokena (3), New Lenox (3), and Plainfield (2). Single positives have come from Frankfort, Homer Glen, Lockport, Manhattan, and Shorewood.
Will County's latest round of West Nile Virus (WNV) testing comes just as Illinois reports its first human infections for 2015. The state's first human WNV infection was reported from downstate St. Clair county Wednesday, and a human infection from northern Cook County was confirmed Thursday. Will County hasn't reported a human WNV infection since 2013, but 27 virus-positive mosquito pools were reported a year ago.
WNV is transmitted to humans from mosquitoes during a blood meal. Mosquitoes acquire the virus from feeding on infected birds. There have been no virus-positive birds collected from the county this summer. Approximately 80 percent of people infected by WNV will report no symptoms. When symptoms do occur, they are usually mild. However, more serious illness is possible.
WNV can produce encephalitis or meningitis, inflammations of the lining surrounding the brain and spinal chord. The virus was linked to at least 85 U.S. fatalities during 2014, including four in Illinois. Since 2002, Will County has reported 66 human infections and two WNV fatalities.
The Health Department operates a 24-hour WNV information line for persons wishing to learn general information about the disease, or report dead birds for possible testing. Established in 2002, the information line has fielded more than 11,000 calls at 815-740-7631.