Will County ties animal rabies record with 13th infected bat
8/26/2015, 11:19 a.m.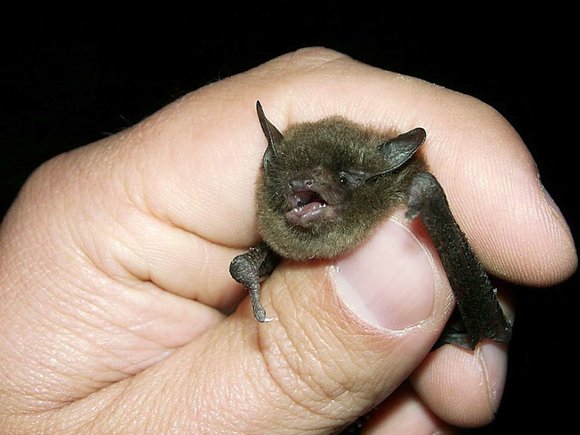 The Will County Health Department provided this report:
A bat trapped live in a Homer Glen residence is Will County's 13th confirmed case of wildlife rabies for 2015.
At least four people who could have come in contact with the bat have already begun post-exposure rabies treatments. A pet living on site has also received treatment and is currently under observation. The bat was trapped live in a home on Parker Road Thursday August 20, with the use of a butterfly net. The bat was confirmed rabid Friday August 21.
Seven of the county's 2015 bat rabies confirmations have come from Homer Glen. This most recent incident ties a record for the most bat rabies cases in Will County during a single calendar year. The county also recorded 13 bat rabies cases a year ago.
"We hate to sound like a broken record on this, but I'm increasingly concerned about the number of rabid bats we're finding live inside homes," according to Will County Animal Control Administrator Lee Schild D.V.M.
"People who see bats flying around the eaves or chimney of their homes should consider consulting with a wildlife exclusion specialist to determine whether the animals are gaining access into the residence. Bats inside a home represent a potentially dangerous situation which needs to be addressed immediately."
At least 36 area residents have received post-exposure rabies treatments during 2015. Three Homer Glen residents received treatment beginning in early July, after six of seven bats taken from an attic above their garage tested positive for rabies.
"Bats found on or near the ground should generate a call to the most appropriate animal control authority as soon as possible," Schild continued. "Bats are nocturnal animals that are not usually seen at ground level. When you see them on the ground that usually indicates that they're diseased."
Rabies is a potentially fatal viral disease transmitted to humans through the bite or scratch of an infected warm-blooded animal. In Illinois, bats constitute the principal rabies threat.
Will is one of at least 14 Illinois counties to report a wildlife rabies case this year. All of the cases have involved bats.
Will County Animal Control is available 24 hours weekly to deal with potential human exposures to bats, and any other warm-blooded animal capable of transmitting rabies. Animal Control also maintains a list of reputable wildlife exclusion experts.
Call Animal Control anytime at 815-462-5633.