Troy selling piano, clawfoot tub, hardware to benefit sports fields
8/28/2015, 11:33 a.m.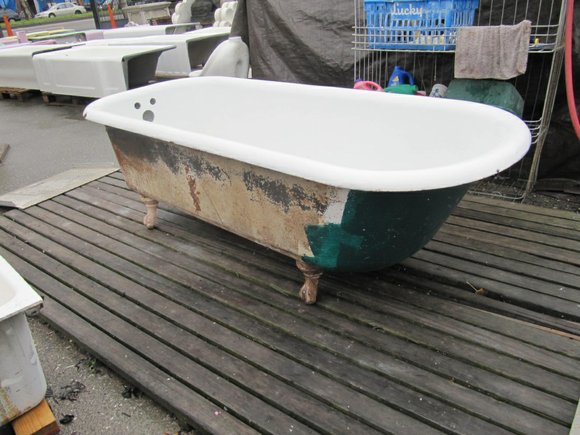 Troy School District 30-C provided this news release:
Troy Community Consolidated School District 30-C is selling weathered barn wood, a claw foot tub and an upright piano this week, salvaged from a barn and house at the original Sing Farm property that the district recently purchased.
The pieces vary in length from 1'-2' ($3 each) to 8' ($9 each) and 14' ( $20 each).
There are also several pieces with old hardware, such as handles and rolling door mechanisms ($40 each). Also offered will be large panels that measure 5'x5' ($60) and 5'x6' ($65). All items are cash & carry. No deliveries will be made.
The claw foot tub and upright piano will be sold by silent auction throughout the sale's two days. The opening bid for the tub is $150 and $50 for the piano. A portion of the proceeds will go toward the district's track and softball fields.
The sale is Friday, Aug 28, 3-5 pm and Saturday, Aug 29, 8-11 am at William B. Orenic Intermediate School (Door 13), 5820 W. Theodore Street, Plainfield. The high bids for the tub and piano will be announced at 11 a.m. Saturday.
For questions, call the Buildings and Grounds Department at (815) 267-7117 or (815) 267-7116.