Small business Saturday a mixed bag for local retailers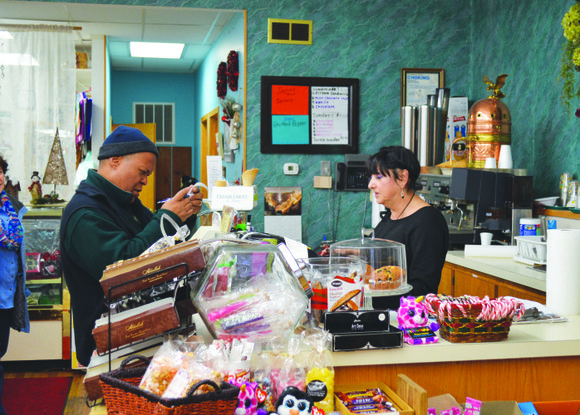 Hot on the heels of Black Friday, local retailers welcomed customers to Small Business Saturday this weekend.
Around Will County that meant that small business retailers threw open their doors on Saturday hoping to entice shoppers to spend some of their holiday cash and help stimulate the local economy as well.
The Joliet City Center helped to illustrate the importance of shoppers visiting their local merchants noting that "patronizing local businesses generates 70% more local economic activity per square foot than going to a big box retailer." With Small Business Saturday, the idea is to get off the well-trod path of big box national retailers and "shop small."
According to a poll of small merchants conducted by the National Federation of Independent Business (NFIB) spending was up around the country with just over $16 billion in sales this year, a 14% increase over 2014. The idea seems to have seeped in locally as area merchants in Plainfield's downtown reported brisk sales on Saturday. Plainfield's Small Business Saturday coincided with its annual Candlelight Christmas event, which included carriage rides, crafts, and a tree lighting ceremony.
One retailer even offered free photos with Santa himself. Gourmet Junction owner Mary Ann Waldorf said that sales were brisk and customers were lining the streets of the downtown as parents with children lined up in her store to bend the ear of St. Nick and take a photo. "A lot of people came out," said Waldorf whose store offers lunch items, as well as tea and other gifts. Customer Lorenzo Swanson, who was having lunch at Gourmet Junction Monday afternoon, said that he didn't shop on Small Business Saturday but planned to shop for some gifts for his daughter at some of the local retailers around the downtown district.
"They need our support," said Swanson who has lived in Plainfield for three years.
Other Plainfield retailers also reported steady sales on Saturday, a trend they said they hope to see continue throughout December.
Things weren't so rosy at Sandy's Unique, a clothing boutique in Downtown Joliet. Owner Sandra Moore described the sales and traffic in her store across from Slammers Stadium as "terrible."
Despite getting the word out on her website and social media about Small Business Saturday, she said that she didn't see much of an uptick in sales but hoped to entice customers throughout the month leading up to the holiday with some custom-made gift baskets.
It wasn't all bad news for Joliet merchants however. Everree Valentine, an employee at Gji's Sweet Shoppe, 81 N. Chicago St, said that things "went pretty well" on Saturday. She said that the candy and sweets shop was offering some specials during the holiday to bring in customers as the holiday shopping season heads in to December.