Year-end tax tips for individuals
12/2/2015, 9:25 a.m.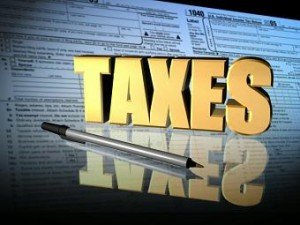 The tax rate on net capital gain is no higher than 15 percent for most taxpayers. Net capital gain may not be taxed if you're in the 10 or 15 percent income tax brackets. A 20 percent rate on net capital gain can apply if your taxable income exceeds the thresholds set for the 39.6 percent rate ($413,200 if you file single, $464,850 for married filing jointly or as a qualifying widow[er], $439,000 for head of household and $232,425 for married filing separately).
Wash sale rules. These cover sales of stock or securities in which your losses are realized but not recognized for tax purposes because you acquire substantially identical stock or securities within 30 days before or after the sale.
Alternative minimum tax (AMT). The AMT is now "patched," which permanently increases the exemption amounts and indexes those amounts for inflation. For 2015, the exemption amounts are $53,600 for single individuals and heads of household, $83,400 for married couples filing a joint return and surviving spouses and $41,700 for married couples filing separate returns.
You can take several steps to reduce the AMT's effect on your tax liability. Avoid certain deductions, including the accelerated depreciation deduction on real property or expensed research, among others. You might also avoid exercising incentive stock options in a year in which you're subject to AMT.
Pease limitation. This reduces a higher-income taxpayer's allowable itemized deductions by 3 percent of the amount (up to 80 percent), with the reduction kicking in after certain income thresholds. For 2015, Pease thresholds are $309,900 for married couples and surviving spouses, $284,050 for heads of households, $258,250 for unmarried taxpayers and $154,950 for married taxpayers filing separately.
Related to the Pease limitation is the personal exemption phase-out (PEP). The threshold income amounts for the PEP are the same as those for the Pease limitation.
Health insurance
The Affordable Care Act requires that you have minimum essential health coverage or make a shared responsibility payment, unless you're exempt. On 2014 returns filed in 2015, taxpayers reported if they had minimum essential coverage; that reporting requirement will again be on 2015 returns filed in 2016.
If you may be liable for a shared responsibility payment, carefully review the significant number and variety of exemptions available. You may also be able to project the amount of any payment. Closely related are changes to the medical expense deduction, health flexible spending arrangements (and similar arrangements), insurance coverage for children, and more.
Potential legislation
As of mid-November, tax bills pending in Congress included a package of tax extenders, revisions to the Affordable Care Act and more. Lawmakers might renew them either before year-end or early in 2016. Incentives include:
Exclusion of cancellation of indebtedness on principal residence. Allows you to exclude from income the cancellation of mortgage debt of up $2 million on a qualified principal residence.
Higher education tuition and fees deduction. Provides a maximum $4,000 deduction for qualified tuition and fees at post-secondary institutions of learning, subject to income phase-outs.
Classroom expense deduction. Primary and secondary education professionals may take an above-the-line deduction for qualified unreimbursed expenses up to $250 paid during the year.
Stay tuned to see which of these and other extenders continue or end. In the meanwhile, planning for their potential renewal is key.
Year-end planning requires a personalized approach – and often a professional to help. Find a qualified tax preparer in your area on the NSA website at www.nsacct.org. Click on "Find a Professional" or call 800-966-6679.