Plainfield cops arrest two for DUI in Thanksgiving crackdown
12/3/2015, 10:30 a.m.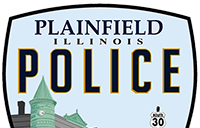 The Plainfield Police Department conducted enforcement from November 16th to 29th, 2015, reminding motorists to buckle up and not drive impaired during the Click It or Ticket mobilization. The Plainfield Police joined other state and local law enforcement agencies across Illinois to reduce highway fatalities by cracking down on unbuckled motorists and impaired drivers.
During the mobilization, Plainfield police issued:
• 10 seat belt citations
• 2 DUI arrests
• 1 suspended/revoked licenses
• 8 uninsured motorists
• 20 speeding citations
• 2 cell phone citations
• 6 other citations
The next holiday campaign takes place in conjunction with the Christmas and New Year's holidays, and runs from Dec. 18 to Jan. 3.

The recent law enforcement mobilization was funded by federal traffic safety funds through the Illinois Department of Transportation and is part of the nationwide Click It or Ticket and Drive Sober or Get Pulled Over campaigns.