Update: Joliet Medical Cannabis dispensary opens today
Brock A. Stein | 12/4/2015, 10:09 a.m. | Updated on 12/7/2015, 12:11 p.m.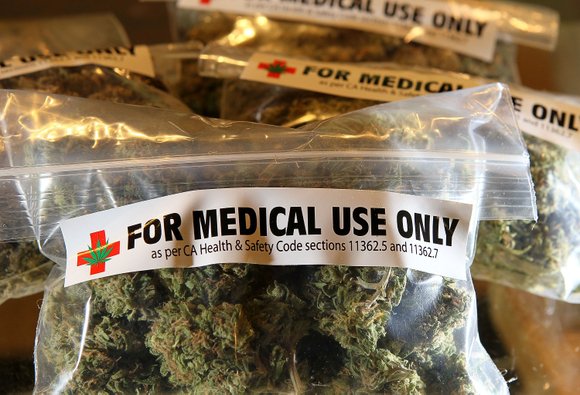 The first Will County-based medical cannabis dispensary located in Joliet could opened Monday at 11 a.m.
The company confirmed via a press release late Sunday that it would indeed open as planned on Monday.
"We are excited to announce that we will officially open our doors to patients in Joliet tomorrow at 11 a.m.," read the release.
A previous release from 3C Compassionate Care Center sent in November said that the dispensary had received its state license and was awaiting employee background checks as the final step toward their opening.

"We have [sic] received most of our badges in the mail yesterday," read the release.
The dispensary was still waiting on a few credentials to arrive from the state for employees at the dispensary at 1627 Rock Creek Blvd, which the release states could arrive by today.
"If that is the case, we should be on track for opening Monday morning," it reads.
Background checks on all employees including fingerprinting takes place after a dispensary receives a license according to a previous release from the company.
The Joliet location was originally set to open in October and the company has plans to open a second dispensary location in Naperville.
Hours for the Joliet location will be Monday, Tuesday, Thursday and Friday from 11 a.m. to 7 p.m. and Saturday from 10 a.m. to 5 p.m.
The state has issued a total of 15 licenses since the Medical Cannabis Pilot Program officially started on November 9.
The other Will County dispensary, Midwest Compassion Centers plans to open a dispensary location in Romeoville at 1335 Lakeside Dr. in the Marquette industrial park possibly still this year.

The company had already announced a planned location in Shorewood in 2014 before deciding to relocate earlier this year due to their proximity to 3C's Joliet location.
The center is not on the list of licensed dispensaries and the company's website still indicates that it will be opening this fall.
The state law, which took effect in 2014 and expires in 2018, allows adults to obtain up to 2.5 ounces of marijuana every two weeks if they are using it to treat one of 40 specified medical condition.

It was also recently announced that from January 1 through January 31, 2016, the State of Illinois would allow residents to petition the department of public health to add "debilitating medical conditions or diseases to the Medical Cannabis Patient Registry Program." Petitions must be postmarked by the above dates and sent to:
Illinois Department of Public Health
Division of Medical Cannabis
535 W. Jefferson Street
Springfield, IL 62761-0001