Joliet council members ask for more work on budget
Brock A. Stein | 12/9/2015, 6:54 p.m. | Updated on 12/10/2015, 11:20 a.m.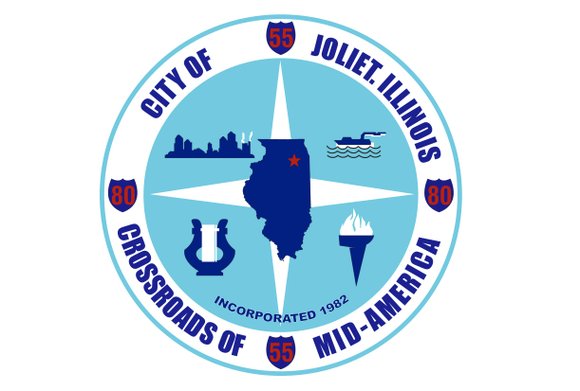 Joliet city council members weren't satisfied with the solutions proposed by city staffers to shore up their sagging budget this week.
Most council members and Mayor Bob O'Dekirk asked for a budget that strikes a proposed 5% property tax increase that would raise about $1.6 million in revenue.
The council members, who met in a special meeting Monday night, repeatedly told city manager Jim Hock that he and his staff would have to sharpen their pencils and come back with a budget that could be voted on at next week's meeting.
In total, the 2016 budget is $289 million with a general fund of about $174 million.
Also being considered for the 2016 budget is a 2 percent bump for the library district's property tax as well as an increase from $3 per $1000 to $5/$1000 for a real estate transfer tax for homes that are sold.
All told, under the current proposed budget the city is looking at dipping in to its reserve fund to the tune of about $5.3 million to cover its deficit.
Councilman Larry Hug offered what he called an unpopular solution of pulling the city's $600,000 annual contribution to the Rialto Theater. He also suggested considering a reduction in the amount of funding given to the museum.
We need to take our $600,000 back and balance our own budget, said Hug who urged Rialto management to step up to find a way to raise the funds that would be lost. With about 60,000 tickets sold annually, Hug suggested raising ticket prices by $10 to recover the lost funding.
Who would say no to an extra $10 per ticket? asked Hug noting that without the funding the city is considering the closure of a fire house. Hug said that Rialto management should be able to find a way to replace the 20% of their budget that the city's contribution represents.
Mayor Bob O'Dekirk said of the funding that the reality is that there will be a day when that money is going to get cut off and that the city should help the theater find more corporate partners.
Hug also asked Hock to have city department heads find up to 3% in total cuts from their departments to avoid dipping in to reserves. Hock compared the request to federal sequestration which asked for 10% cuts regardless of a program's importance.
I'm not in favor of across the board flat rate cuts, Hock told Hug.
Mayor Bob O'Dekirk said that the biggest issue for securing a budget was the list of unknowns concerning its revenue streams with Springfield withholding millions in Motor Fuel Tax funds, Local Government Distributive (sales tax) Funds, and proposals to cut the city's LGDF funding ranging from 10-50%.
Some of those unknowns were answered when it was announced this week that Governor Bruce Rauner had signed Senate Bill 2039 which, will free up $3.1 billion in revenue that was being held by the state.
Those revenue streams will include gaming revenue as well as Motor Fuel Tax funds that go to local governments for road upkeep. Also included in the $3.1 billion in funds will be money for community colleges and adult education services, home-heating assistance, and law enforcement training.
In the current budget year, the city anticipated just over $19 million in gaming revenue. However, as of June 30, the city has only received about $9 million of that money from the state.
Joliet Finance Director Jim Ghedotte said that the state has been withholding about $1.5 million per month in gaming revenue since the last payment was made to the city in July.
The city could also see a boost of about $1.9 million to its MFT fund a little over half of the $3.7 million budgeted for 2015.
"Quite frankly I don't think they should have ever held them up," said Ghedotte who said that the revenue was generated by local gas taxes and revenue from local casinos and are pass through funds that go through the states department of revenue or comptroller's office.
Ghedotte expected the city could see both MFT and gaming revenue come in to the city's coffers before the end of 2015.
"I was happy to see they were releasing those pass through funds," he said.
@BrockAStein