Plainfield District 202 Inaugural PARCC test scores top state averages
12/11/2015, 11:43 a.m. | Updated on 12/14/2015, 11:23 a.m.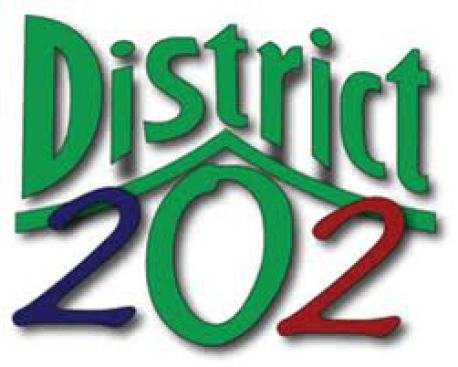 District 202 students' scores on the first official PARCC state standardized assessment exceeded state averages overall, and at every grade except high school.
Overall, about 38 percent of all District 202 students met new math and English Language Arts (ELA) learning expectations on the first official Partnership for Assessment of Readiness for College and Careers (PARCC) exam, given last spring. The state composite was 33 percent.
Likewise, about 41 percent of District 202 students met new ELA expectations compared to about 38 percent statewide. About 35 percent of District 202 students met new math learning expectations compared to the state average of 28 percent.
Partnership for Assessment of Readiness for College and Careers (PARCC) exam.
The PARCC was given to all 3-8th graders and high school students in certain courses. Preliminary results from the spring administration were released to the public on December 11, 2015.
The PARCC measures students' progress in meeting the Common Core learning standards for English Language Arts (ELA) and math.
PARCC replaces the Illinois Standards Achievement Test (ISAT) and Prairie State Achievement Exam (PSAE) which measured student progress on the old state learning standards as part of the federal No Child Left Behind Act.
The district's PARCC scores aren't as high as District 202 has seen under the former state standardized testing system, but they also should not be a surprise or cause great concern, officials said.
District 202 engaged in a two-year communications initiative to educate parents and taxpayers about the Common Core learning standards, PARCC exam, and what to expect initially.
"It's the first year of a brand new test, assessing brand new standards which are significantly more challenging than what we had under ISAT and Prairie State," said Glenn Wood, assistant superintendent for curriculum and instruction.
"The PARCC is one standardized test among a range of assessments we give every year to make sure our students are learning and growing academically," said Superintendent of Schools Dr. Lane Abrell. "It is one piece of the overall picture of student learning."
"We are treating this first year of PARCC as a baseline and fully expect our scores on the PARCC test will improve with time, just as they did with ISAT and Prairie State," Wood said.
The PARCC results are similar to what schools saw in the first years of the ISAT test, with about 40 percent of students meeting expectations, Wood said.
District officials will continue to study the high school achievement and adjust instruction appropriately, Wood said.
The state is allowing local districts to decide when to give the PARCC to high school students. Like many districts statewide, District 202 has already decided to give the PARCC assessment to ninth graders starting next spring, rather than to 11th graders as was done with the PSAE.
"We believe this will improve assessment continuity, and keep the test relevant for students since freshmen will be familiar with the testing process coming out of 8th grade, rather than skipping three years before taking the state standardized test again," Wood said.
Individual student reports will go home the week of January 4, 2016 when classes resume after winter break.