Women's group leading the way to excellence for local youth
Madhu Mayer | 12/16/2015, 4:50 p.m.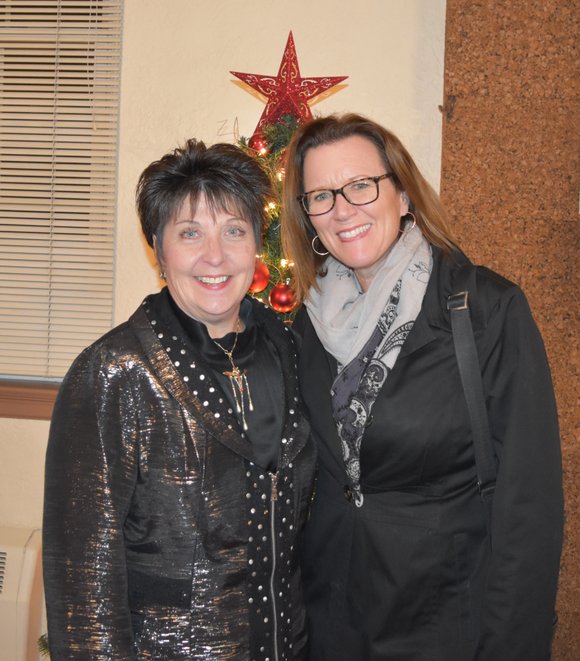 Joliet area students of all ages are getting help with their reading levels, writing essays and submitting college applications, thanks to the efforts of volunteers from the Joliet Chapter of the National Hook-Up of Black Women, NHBW.
NHBW is a non-profit charitable community service organization dedicated to improving the lives of families through support of the arts, culture, health, education and human service programs. The volunteers come from all walks of life, including retired professionals like Deborah Summers, one of its charter members, who is also the organization's national president.
In addition to overseeing chapters in 23 cities across the country, Summers volunteers countless hours helping children with their reading skills. A retired English and reading teacher at Laraway Elementary School in Joliet, she is among 150 volunteers in the Joliet chapter who provide services to the youth of Will County. All of the services provided by the chapter are free of charge.
Summers jokes that she is busier now than when she worked in the classroom as a teacher. "I tell people that I come to work at the chapter office to rest," because she's constantly helping students to improve their reading skills.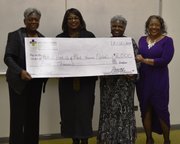 In addition to being supported by membership dues, the chapter hosts fundraisers for donations. Reading and education programs are just part of their mission. The organization provides health and wellness screenings and seminars in collaboration with local hospitals and doctors. Boys and girls aged 8 through 18 participate in leadership and life skills programs. Student's parents are able to attend empowerment seminars.
Another program they implement is the Reading for Life project, which provides one thousand age-appropriate new and gently used books that are donated to the program and given to 37 third-graders and their siblings at Laraway Elementary School.
Instead of having to go through the hassle of checking books out from the library and returning them, Summers explained that the kids are allowed to take books home and keep them. "We allow each of the students to get 25 to 30 books for use in the home."
NHBW is the sponsor of a nation wide literacy initiative. "This is a national grassroots movement established to help raise reading levels for students across the country. "The goal is to attack the systemic epidemic of low reading achievement," Summers said.
Silver Cross partnered with the Hook-Up to open the Reading and Writing Lab. Funded by Silver Cross Hospital in 2010, the program targets children in kindergarten through third grade. The program works to improve their writing skills and tracks their academic improvement. The writing lab is a place where high school students can go for assistance with their college applications as well.
"What we found is that some of the students struggle with writing essays on their college applications," Summers said. "We want them to be confident with writing essays, along with submitting college applications."
Besides reading and writing programs, the chapter supports a computer lab and cultural arts programs. "We introduced the Generation Dance Company Boys Dance Crew on this past Saturday during an appreciation to donors event. The goal is to send them to dance classes where they learn tap and Hip Hop," Summers explained. The program is open to students aged 8 to 11.
The Dance Crew is one of the chapter's most visible programs. "When you see these young boys perform, its one of those moments that you can realize the positive impact that we are having on the community," Summers continued. "It makes me feel really great!"
The NHBW and Silver Cross reading rooms are located in Unity CDC Center for Working Families, Dave L. Evans Campus at 1 Doris Ave.; Forest Park Community Center, 1017 Woodruff Road; Salvation Army, 300 Third Ave.; and Fairview Community Center, 1426 Englewood Ave., in Joliet; and Shiloh Baptist Church, 18101 Oak Ave., Lockport.
The NHBW, Inc., is a member of the National Black United Fund Federation of Charities. It was conceived by a group of women that recognized the need to establish a communications network between women's organizations and the Congressional Black Caucus. NHBW was founded in 1974 by a small group of spirited women during the fourth Congressional Black Caucus Legislative Weekend. These women organized a national forum to articulate the needs and concerns of women and children. Historically, the group's agenda has been to impact public policy on issues that impact children and families. For more information, visit nhbwjoliet.com.