New Plainfield development includes inn and Asian restaurant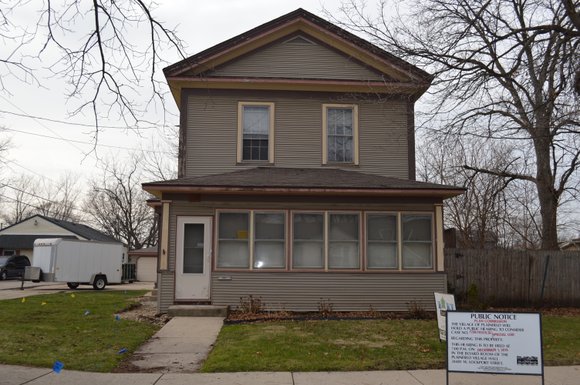 Downtown Plainfield will see new development in the New Year after approving a special use permit for the downtown's first historic inn and a liquor license for a new Asian fusion restaurant.
Trustees approved a special use permit for a 3-bedroom inn at 15106 S. Fox River Street. The "academy building" was constructed in 1851 and was used as the village's second school house before being moved to its current location on Fox River Street in 1881 or 1882 according to village documents.
Owner Jennifer Myers said that the second floor of the home will be renovated and will include 3 bedrooms all with their own individual bathrooms. Plans also call for a guest entrance for the rooms that will be separate from the first floor dwelling.
Though similar to a bed and breakfast, which it's classified as under state law, Village Planner Michael Garrigan said that the inn won't be considered a B&B under local ordinance since the owner won't serve food.
With its proximity to Plainfield's historic downtown district, Garrigan said that the inn will help drive diners to "the local restaurants downtown."
Trustees asked to include language in the special use permit that would limit total number of overnight stays to 10 days to discourage the rooms from being rented out as single resident occupied rental units which Garrigan said would have a "very limited impact on the neighborhood itself" in terms of traffic and parking.
With national chain hotels willing to rent out rooms for unlimited stays, Trustee Brian Wojowski said that he was "concerned that this may happen downtown" as well.
Trustee Jim Racich said that once the renovation of the building is completed that it would put Plainfield on the same list of "desirable destinations" like nearby St. Charles, Geneva, and Naperville.
"Now I think Plainfield will fall under that category as well," said Racich.
Racich also encouraged a change in local ordinance to allow the use of some of the historic homes downtown as bed and breakfasts which he said could offer more visitors the "luxury of being in downtown Plainfield" and "being able to walk to the restaurants" and local shopping district.
"People want to get away from the chain [hotel] concept," he said.
Trustees have also approved a liquor license for Mora, an Asian fusion restaurant that will be located at 24108 W. Lockport.
The small, stand-along, red-brick building was originally built in 1900 and over the years has been used as Plainfield's village hall, police and fire station and town jail.
A $57,000 façade grant was approved for the site this past summer and owner Jason Morales said that the restaurant could be open sometime around the beginning of 2016 with further brick work restoration later in the year.
Morales originally presented plans for a restaurant called the Stockade Bar and Grill at the site in 2010 when he was proposing to add a second story to the structure along with a garage-door style façade that could be opened during the warm months. Village trustees denied his request for façade grant funds at the time, concerned about the drastic changes to the historic building and disrupting the character of the historic downtown.
@brockastein