Unity Movement touching lives in the community
12/22/2015, 10:27 p.m.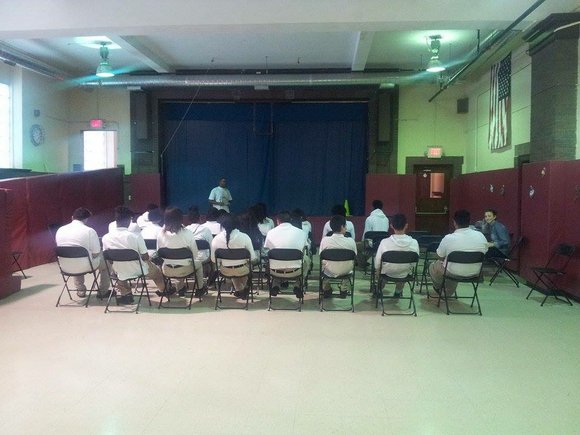 The Joliet Unity Movement members spoke to students at Lincoln School during 3 separate presentations to groups of students where they shared the history of the organization and the life experiences that drives their volunteer efforts. The students shared ideas about what they would like to see from the organization as well as identified tools for attaining their academic and career goals.
The Joliet Unity Movement representatives say they are committed to building and inspiring the lives of local youth by meeting them where they are and customizing programming and events to their needs that will "ultimately make a better Community. The mentoring concept is individualized for a long-term greater good."
The local community group started its mission in 2014 and on December 19 hosted its first annual 815 Gala that raised funds for their 2016 programming and events such as the one presented at Lincoln School. The gala featured a youth talent showcase and they awarded several members from the community for their contributions. The award honoraries include:
Eddie and Tiffany Frazier-Founders of ARCAPT, Keeyan Snapp- Will County Warriors Wrestling Club, Matt Munoz- Belmont Little League, Elizabeth Protich- Social Service/ Social Justice Cancer Survivor, Willie Jones-Coach& Youth Programming, The Memory of Late Raul Weeks- Joliet Central HS, Boys& Girls Club, avid supporter of youth, Julie Godina-Williams-Joliet Titans- area youth supporter. U.S. Army Veteran Don Fields, Tommie Wayne Poe Coach of the Year, Julia Alexander Volunteer of the Year.
To receive more information about the Joliet Unity Movement and their after school program or youth group contact jolietunitymovement@gmail.com.