Former bishop of Joliet Diocese dies
12/23/2015, 9:05 a.m. | Updated on 12/23/2015, 9:09 a.m.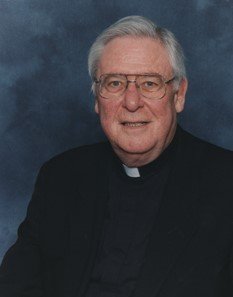 The Diocese of Joliet has announced the death of former Bishop Joseph L. Imesch.

Imesch, who served as bishop of the Joliet Diocese from 1979 to 2006, died Tuesday.
He was born on June 21, 1931 in Grosse Pointe Farms, Michigan, according to a release from the Diocese.
He was ordained as an auxiliary bishop in Detroit in 1973 and served as Regional Bishop of the Northwest Region of Detroit from 1977 to 1979. He was later named Bishop of Joliet where he began his tenure on August 28, 1979. He was only the third person to serve the Diocese of Joliet in that capacity.
"Shortly after arriving in Joliet in 1979, Bishop Imesch, together with the late Senator George Sangmeister and local business women and men, created the Housing Foundation of Will County, and established the Daybreak Shelter to provide emergency services to the homeless.," reads the release.
"Bishop Imesch will be fondly remembered as a good shepherd; as someone who loved being a priest; who had an open door policy regarding his priests; who cared about people; who always said "yes" to the requests he received; and who put his love for God's people, especially the poor and disadvantaged, into concrete action," reads the release.
The diocese's statement stands in stark contrast to Imesch's final years as bishop which were tarnished by accusations that he failed to report allegations of sex abuse by priests under his watch. Imesch was accused of shuffling priests to new parishes after church-sanctioned treatment and of hindering investigations by law enforcement and media outlets.
The Diocese eventually settled one sex abuse case out of court for a reported $4 million while other cases are still ongoing. Accused priests under Imesch's watch served at parishes in nearby Joliet, New Lenox, Lockport, Crest Hill, Bolingbrook and many more.
The bishop's body will lie in state at the Cathedral of St. Raymond Nonnatus in Joliet on December 28 from 1:00 p.m. to 8:00 p.m., and on December 29, 2015 from 9:00 a.m. to 10:45 a.m. with solemn vespers celebrated at 7:00 p.m. on December 28, 2015.
Mass of Christian Burial will be celebrated at 11:00 a.m. on December 29, 2015 at the Cathedral.
Imesch will be laid to rest in Resurrection Cemetery in Romeoville.