A year in review
New Lenox: Top stories from 2015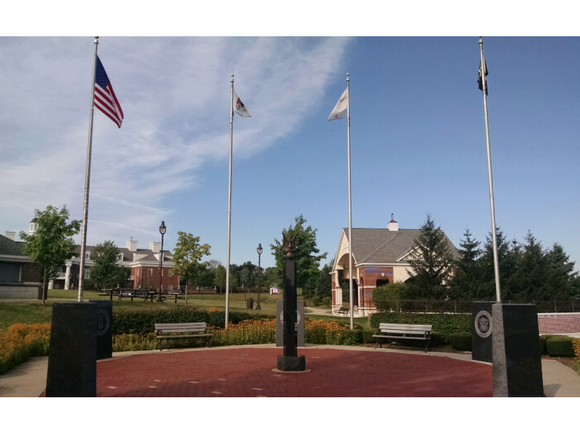 Proposals for a large apartment complex, new businesses along U.S. 30, a major road extension and a new Metra station were among the major items that New Lenox officials worked on this year.
New Lenox residents in April voted to retain the current elected officials in the municipal election. Mayor Tim Baldermann won his third term after defeating two other challengers and trustees David Butterfield, Nancy Dye, Keith Madsen and Emily Johnson all won reelection.
Dye resigned in July to take a village position, and was replaced by resident Doug Finnegan.
The 2015 spring election meant that the majority of residents were happy with the vision of the village board, allowing them to continue work on major projects. One of the largest and most controversial projects included the approval of the Lincoln Station apartment complex on U.S. 30 and Prairie Street near the Metra train station.
Residents questioned the need for a large apartment complex and whether it would increase traffic congestion along U.S. 30. After months of planning, village officials approved a development significantly smaller than what developers originally proposed.
Initially, the plan consisted of 312 apartments in four six-story buildings, but village board members said they believed that was too dense for the 16-acre site. The approved plan includes 208 apartment units, only three apartment buildings instead of four and a future commercial building of about 10,000 square feet that could accommodate office space or commuter-oriented businesses. Two of the buildings will be five stories and only one will be six-stories.
Plans include a clubhouse with a pool and two of the apartment buildings to be built by 2017 with the development completed by 2019. In other news, the village continued its plan to revitalize U.S. 30 by buying and tearing down vacant businesses. The village purchased and demolished the vacant Pit Stop bar, House of Hughes restaurant, dry cleaners and BP gas station, which will be replaced by a CVS pharmacy and a Fleckenstein's Bakery.
The village has spent about $2.9 million to acquire nearly 3.5 acres of land to raze and redevelop. Officials said the sales tax that is generated from the new businesses will be used to help fund construction of a new Metra station. Village officials have long believed the aging century-old Metra station needs work, and officials began in 2015 preparing documents to build a new station.
The board this year approved contracts with Tria Architecture and Christopher B. Burke Engineering, Ltd. to begin studying building a new station just east of the current historical station. When the station is complete, traffic should not be tied up when trains arrive in the station. Traffic should also be helped when the Nelson Road extension goes through in 2016. Village officials settled an eminent domain lawsuit in October to acquire land needed to build the north-south extension of Nelson Road from about Haven Avenue to Spencer Road.
Construction is expected to begin soon and be completed in the fall, and village officials hope that north-south flow of traffic should be eased when the new road is complete.
In 2015, the village also restored and enhanced its veterans' memorial which had been vandalized, sold out its summer concert series, offered residents a 70 percent rebate on the village portion of their property taxes and began plans to upgrade its outdoor amphitheater.
Baldermann said that the village saw a lot of housing and commercial growth and was pleased with the direction the village was heading. "We have a lot of positives happening here," Baldermann said. "I really feel good times are ahead for the residents of New Lenox. ... We try to be very progressive in this community and get a lot accomplished."