County health department issues measles alert
2/2/2015, 8:29 a.m.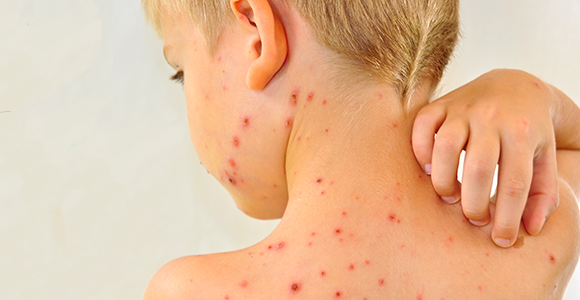 The Will County Health Department issued this news release:
There hasn't been a confirmed case of Will County measles in nearly a decade, but the Health Department is on high alert in the wake of case reports from multiple states.
An ongoing outbreak linked to Disney properties in Southern California has sickened dozens in at least eight states since Christmas, and Arizona cases from at least two counties may have exposed nearly 1,000 people since the second week of January. Chicagoland public health authorities took special note January 27, when measles was confirmed in a Northern Cook County resident.
Nationally, measles has now been confirmed in at least 14 states. The disease is especially active on the west coast, where vaccine exemptions allow large numbers of children to begin school without the immunization protection they need.
"The growing incidence of measles is certainly a major public health concern right now," according to Will County Health Department Executive Director John Cicero. "Measles was almost totally eradicated in the U.S. scarcely more than a decade ago, but it is making a startling comeback due principally to vaccine exemption and international travel."
Measles infected 481,530 Americans during 1962, one year before a vaccine for the virus was introduced. In 2004, there were just 37 confirmed cases across the country, but rates have been gradually increasing since then. The 23 outbreaks recorded from 27 states during 2014 triggered alarm bells, and the incidence of disease is expected to reach much higher levels this year.
Measles is highly contagious and especially dangerous for infants not old enough to be immunized, and children who have not received vaccine protection. One in 10 measles sufferers will experience ear infections capable of causing permanent hearing loss. Other more dangerous complications include: pneumonia, encephalitis, problems during pregnancy and low-birth-weight deliveries. The virus claimed an average of 500 American lives annually prior to the introduction of measles vaccine.
Measles symptoms include: fever, cough, red eyes, runny nose, and a telltale rash which typically begins on the forehead. The disease is spread through coughing and sneezing. Infected people may be contagious for more than a week, including four days prior to symptom onset. Measles symptoms generally appear a week to 12 days after exposure, but can take up to three weeks before surfacing.
"It's essential that medical providers maintain a high level of suspicion for measles and are able to recognize its clinical features," Cicero continued. "Also, it's vital that parents make sure their children are properly immunized. Check with your health care provider if you have questions about immunizations which can protect your young ones against more than a dozen dangerous diseases."
Measles symptoms should be reported to your health care provider. Persons planning international travel should make sure they are adequately protected against measles, which is a serious problem throughout portions of Asia, Europe, Africa, and South America.
For more information about measles, visit www.idph.state.il.us, or www.cdc.gov. For immunization services provided by the Will County Health Department, telephone 815-740-8143.