Gaming Revenue Up But Not Enough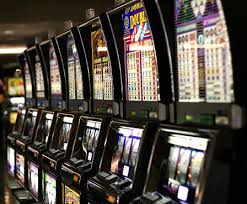 The Illinois Gaming Board released the January casino revenue report that shows much improvement over the January 2014 results. Admissions were up by 16 percent but wagering showed only a 3 percent increase. The good news for the casino patrons is they did better at the casino this January than last year. The average loss per patron was $113 at Hollywood casino and $121 at Harrah's.
The City of Joliet's share of gaming revenue was $1.45 million for the month. That is a five percent increase over last January's total for the two casinos. Both casinos suffered from low admissions last January because of the exceptionally bad weather. This January weather was considerably milder.
Casino revenues have been on the decline for several years and the recent success of video gaming seems to have been a factor in that decline. While video gaming has added to the state's share of gaming revenue, the same cannot be said for the nine casino communities in the state. Joliet is the only community with two casinos and gaming revenue has declined every year since 2007 when it peaked at over 36 million for the year.
The City of Joliet has budgeted to receive $19.3 million for 2015. Gaming revenue represents about eight percent of the City's revenue budget.

Wayne's Words Annex