Drew Peterson tried to have Glasgow killed, attorney general charges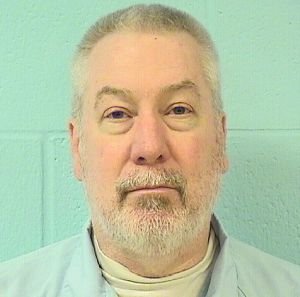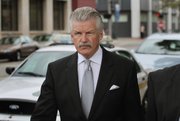 Drew Peterson, the former Bolingbrook police officer convicted of murdering his third wife, was charged in Randolph County Circuit Court Monday with attempting to put a hit out on Will County State's Attorney James Glasgow.
It's alleged Peterson tried to hire someone to kill the prosecutor between September 2013 and December 2014 while he was incarcerated in Menard Correctional Center, located in Chester, Ill., in Randolph County, according to a news release from the Illinois Attorney General's Office.
Peterson was charged with one count each of solicitation of murder for hire and solicitation of murder, both Class X felonies. The charges were filed jointly by Attorney General Lisa Madigan and Randolph County State's Attorney Jeremy R. Walker.
No details on how Peterson attempted to arrange Glasgow's murder were released. He's to be back in court on March 3 for a preliminary hearing.
Glasgow released a statement Monday in which he thanked the prosecutors for their work on the case.
"It is unfortunate that prosecutors sometimes must deal with allegations of this nature," Glasgow said. "However, in no way will a threat to my personal safety deter me from the important work I perform as the state's attorney on behalf of the citizens of Will County."
Peterson, 61, was convicted of the 2004 murder of Kathleen Savio in 2013 and sentenced to 38 years in prison. Initially, Savio's drowning death was declared an accident, but the case was reopened when Peterson's fourth wife, Stacy, disappeared in 2007.
Peterson has appealed his conviction, which relied in part on hearsay testimony and circumstantial evidence.
Glasgow took on the Peterson prosecution himself, and worked diligently to get the former Bolingbrook court into court on charges after Stacy Peterson went missing. He also helped get legislation passed that would allow hearsay evidence in cases where a victim could not speak on their own behalf.
Peterson seemed to taunt Glasgow before his arrest, often cracking jokes, appearing on television and posing for photos even as he was taken into custody. He has repeatedly denied killing Savio and Peterson.
Contact Karen Sorensen at Karen@TheTimesWeekly.com.