Joliet District 86 Great Teachers Announced
2/10/2015, 6:11 p.m.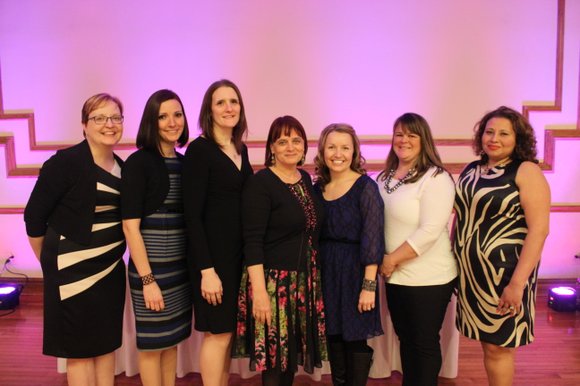 Congratulations to seven Joliet Grade School District 86 teachers who were named 2015 Joliet Area Great Teachers by the Joliet Region Chamber of Commerce & Industry. Twenty one teachers were recognized at a banquet at the Jacob Henry Mansion Estate. District 86 recipients were (from left to right) Diane Stein (M.J. Cunningham Elementary), Dana Schuster (Gompers Junior High), Jennifer Vinikour (Gompers Junior High), Kate Walker (Hufford Junior High), Daniela Matiasek (Pershing Elementary), Carrie O'Donoghue (Pershing Elementary), and Yenny Munoz-Swaninger (Sator Sanchez Elementary). The teachers each received an award, proclamations, and gifts from area businesses.