Cost for not enrolling in health plan
Madhu Mayer | 2/11/2015, 5:12 p.m.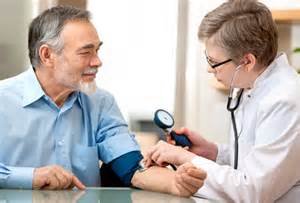 In just 4 days, not having health insurance will cost more than going without medical coverage.
The deadline to sign up for the Patient Protection and Affordable Care Act (ACA), or more commonly known as Obamacare, is Sunday, Feb. 15. The provision was signed into law to reform the health care industry by President Barack Obama on March 23, 2010, and upheld by the Supreme Court on June 28, 2012.
One of the provisions of the law is the individual mandate, which requires all individuals not covered by an employer-sponsored health plan, Medicaid, Medicare or other public insurance programs to secure an approved private-insurance policy or pay a penalty.
Those who don't show proof of health insurance when filing 2015 taxes in April 2016 must pay the higher amount of either $325 per person or 2 percent of their income. The maximum fine per family is $975. The penalty increases every year as it's 2.5 percent of income or $695 per person in 2016. After that it's adjusted for inflation.
This does not mean individuals without health insurance coverage last year can escape the fine when filing 2014 taxes by April 15 of this year, as well. The penalty for not having health coverage in 2014 is the higher amount of either 1 percent of your annual household income or $95 per person. The maximum penalty is $285 per family. If you're uninsured for just part of the year, 1/12 of the yearly penalty applies to each month the person is uninsured. If uninsured for less than thee months, the tax filer won't have to make a payment.
So far, more than 850,000 Illinoisans have enrolled in quality health coverage through the Marketplace and expanded Medicaid through the Affordable Care Act. The number includes 217,000 people who enrolled in private health plans through the Illinois Health Insurance Marketplace last year, and an additional 65,000 who enrolled in a plan during the first month of open enrollment, which began in November. In addition, 536,000 people have gained coverage through the expanded Medicaid program.
Today, all Illinois residents between 19 and 64 years of age; who are U.S. citizens or who have legal status; and who have monthly income of less than $1,342 for an individual or $1,809 for a couple are eligible for Medicaid through the "ACA Adult" category.
The open enrollment period for 2015 ends Sunday, and the Will County Health Department anticipates a late rush to beat the deadline.
Will County Health Navigators and Certified Application Counselors helped to enroll more than 3,400 individuals, families and small businesses during 2014. In-Person Counselor Program Manager Cindy Jackson remembers the late rush to enroll last year, and she has scheduled extra hours of operation to deal with the 2015 rush.
"Nearly 80 percent of 2013 Illinois Marketplace enrollments occurred during the final four weeks of the enrollment period," Jackson explained.
"Furthermore, nearly 40 percent of total enrollments took place during the closing two weeks of the enrollment cycle. We want to make sure we have resources available for everyone wishing to enroll before this year's February 15 deadline, so we're adding extra service hours to accommodate last-minute shoppers."
Special enrollment will also be available Saturday and Sunday at the Health Department's main office complex, 501 Ella Ave., Joliet. The Saturday event is reserved exclusively for walk-ins and is set for 9 a.m. until 2 p.m. The last opportunity for 2015 enrollment is 10 a.m. to 2 p.m. Sunday.
"Approximately 80 percent of those enrolling prior to February 15 will be eligible for tax incentives that can greatly reduce health insurance costs," Jackson said.
Until Saturday, Navigators will be taking appointments on most week days from 8 a.m. to 7 p.m. Navigators will also be available for appointments in Bolingbrook and University Park. In all, trained staff will be on hand for a total of 114 hours through Feb. 15.
To schedule an appointment, or for information about Will County's In-Person Counselor program, call 815-727-5990.
All navigator services are free. For a schedule of events and enrollment hours, visit www.willcountyhealth.org.
As of last year, about 20 million Americans had gained health insurance coverage under the ACA, and the percentage of uninsured Americans dropped from 18 percent in 2013 to 13.4 percent last year.