Chicago Auto Show 2015
2/16/2015, 9:58 p.m.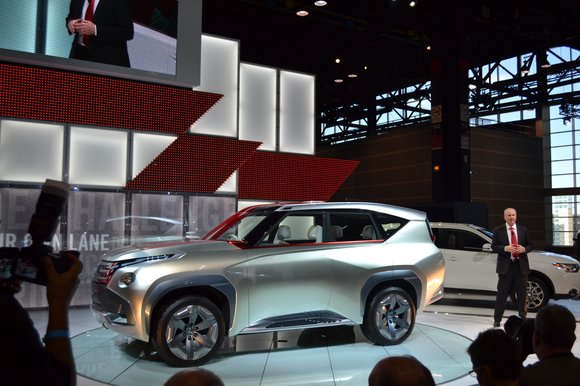 Now through February 22, the nation's oldest and largest auto show is underway at McCormick Place, 2301 S. Lake Shore Drive in Chicago. The Chicago Auto Show presents the latest in the automotive industry, including the new production, concept and exotic vehicles. Spanning more than a million square feet of exhibit space, it is the biggest show of its kind.
The Chicago Auto Show's First Look for Charity raises more than $2 million annually for 18 vital Chicago organizations in a single night. This year's public show is expected to set yet another record for attendance. For information, visit ChicagoAutoShow.com.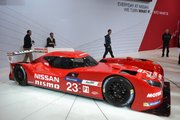 Among the vehicles premiered at the show, Nissan unveiled its 370Z NISMO Roadster Concept, and the GT-R-LP NISMO Racer to an enthusiastic gathering of international automotive media. Nissan Motor Co. Senior Vice President of Sales and Marketing and Operations, Nissan USA Fred Diaz presided over the unveiling.
Mitsubishi Motors presented its Concept GC-PHEV. "The futuristic, full-size crossover concept provides a glimpse at our new design language as it is applied to a large SUV," said Mitsubishi VP Don Schweringer. "It features new technology that Mitsubishi is incorporating into our production vehicles, including a highly efficient supercharged V-6, electric motor plug-in hybrid, 8-speed automatic transmission and full-time Super All-Wheel Control all-wheel drive."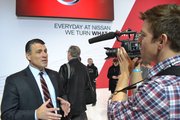 The most exciting preview of the Media Day was the debut of Ford's Police Interceptor. The newest version of the nation's top-selling law enforcement vehicle is ready to hit the street this summer, with a ready-for-Hollywood close-up look!
"The 2016 0Ford Police Interceptor Utility was created with hands-on input from a Police Advisory Board of law enforcement professionals, some of whom were on-hand at the unveiling. To top it off, a professional canine police officer posed in front of the vehicle, creating a paparazzi buzz from the cluster of assembled media. It was by far the most electrically charged moment of Media Day!
For a chance to experience the show, purchase tickets online at chicagoautoshow.com. Show hours are 9am-10pm.