Silver Cross is offering cardiac risk assessments in the month of February
Get a cardiac assessment and other ways to 'pamper' your heart
2/16/2015, 9:49 p.m.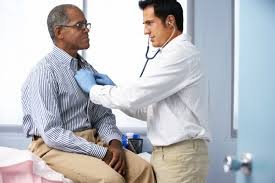 With heart disease as the number one leading killer of both men and women, Silver Cross encourages area residents to pamper themselves by getting a cardiac screening during the month of February.
Free smoothie with cardiac risk assessment
Keep your heart running smoothly with a Baseline Cardiac Risk Assessment. The screening has a cost that includes measurements of total cholesterol including HDL and LDL levels, blood glucose level, triglyceride level, blood pressure and body fat; 12-lead EKG, health and lifestyle evaluation, and a personal phone consultation with a registered cardiac nurse to review results and answer questions. A 12-hour fast is required.
Individuals who call (815) 300-7076 during the month of February to schedule an appointment at the Silver Cross Health Center, 12701 W. 143rd St., Homer Glen, or Silver Cross Hospital, 1900 Silver Cross Blvd., New Lenox, will receive a heart-healthy smoothie in a keepsake cup from Café 1900 at Silver Cross Hospital, an I Matter card which can be used for valuable discounts at over 100 local businesses; and will be entered in a raffle to win a NutriBullet.
Cash, check or credit card will be accepted at time of appointment. Insurance will not be billed.
Fortunately, there are ways to lower your risks for heart disease thru these simple steps:
Exercise
According to the American Heart Association, having high blood pressure is one of the major risk factors. By exercising 20 to 30 minutes several days a week can cut your blood pressure and prevent heart disease.
Prevent and control high blood pressure and cholesterol
Prevention and treatments for high blood pressure and cholesterol includes eating a diet low in saturated fat and cholesterol and high in fiber, keeping a healthy weight, and getting regular exercise.
Control blood sugar and diabetes
Diabetes significantly increases your risk for heart disease. Maintaining a normal blood sugar most of the time can help reduce that risk. Be sure to check your blood sugar according to your doctor's recommendation or daily if needed in order to keep blood-sugar levels under control.
Stop smoking
Smoking increases your risk for high blood pressure, heart disease, and stroke. People who smoke are four times more likely to develop coronary heart disease than nonsmokers. The good news is, no matter how long or how much you've smoked, if you quit, your risk for heart disease decreases soon after.
Maintain a healthy weight
People who have excess body fat-especially at the waist-are more likely to develop heart disease even if there are no other risk factors. Eating a diet rich in fruits and vegetables, low-fat dairy and lean protein can help you lose weight. Avoiding trans fat and limiting saturated fat can directly reduce heart disease risks.
De-stress
Putting yourself on your "to do" list and finding ways to defuse stress will help slow your breathing and heart rate as you lower your blood pressure. Visit a friend, listen to mood music; all are good ways to reduce stress, you just have to come up with ways that are right or you.