Plainfield Equestrian Center to get improvements
2/18/2015, 7:47 p.m.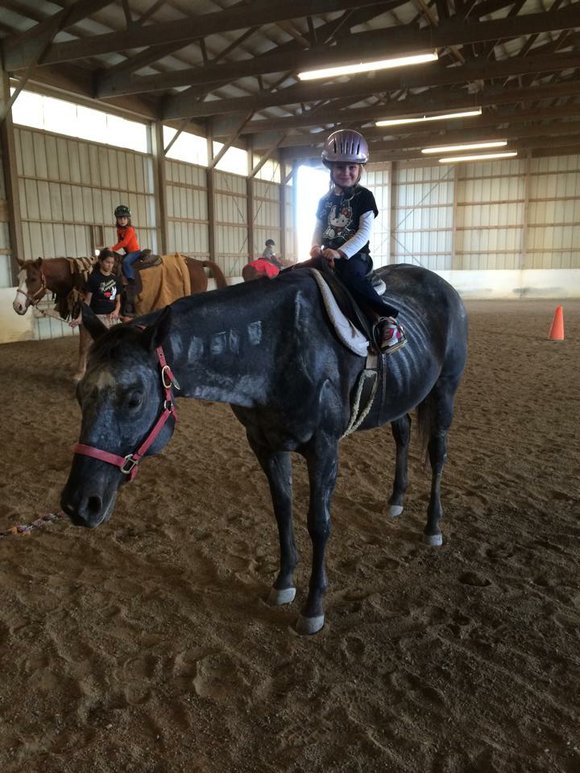 The Park District's Normantown Equestrian Center has been awarded a grant totaling $12,506 from the Illinois Equine Industry and Promotion Board. The proposal, as submitted to the Board in November of last year, calls for funds to construct four shelters in the outdoor paddock area and to improve the footing in the Center's large outdoor riding arena.
"These improvements to our facility will have a great impact on the quality of life for both our animals and the people that use this facility every day," said Normantown manager Amanda Bergman. "Having these new shelters will allow our horses to spend more time outside regardless of the weather, and the improvements to the arena floor will make that area safer for both the animals and their riders."
The grant calls for the arena improvements to be completed by May 30th of this year, while the construction of the shelters should be done by September 30th. The award covers all of the construction material required, with Plainfield Park District maintenance staff used for the actual construction. Three of the new shelters will 48'x12' in size, while the other, smaller shelter will be 24'x12'.
The Normantown Equestrian Center is located at 12151 South Normantown Road in Plainfield, just south of 119th Street, and offers a wide variety of lessons and other programs for the public as well as boarding for privately owned horses when space is available.
For more information on Plainfield Park District programs and events, call (815) 436-8812, visit www.plfdparks.org, sign-up for our e-news updates, like us on Facebook, and/or follow us on Twitter.