Wayne's Words: State facing budget dilemma
Wayne Horne | 2/21/2015, 6:40 p.m.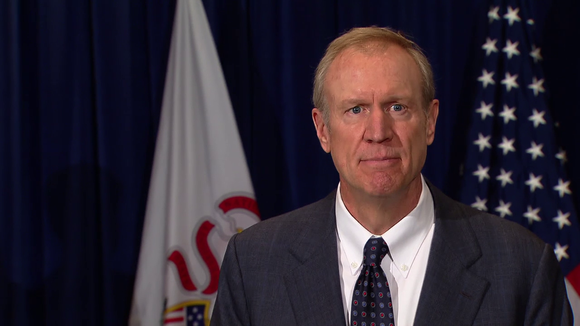 Illinois' newly elected Governor Bruce Rauner will submit his 2016 Budget on Wednesday this week.
The proposed budget is being presented after this column's deadline but advance expectations are there will be deep budget cuts and little to no revenue enhancements (tax increases). Expected cuts to Medicaid and higher education are on the table. Another non-surprise will be pension reduction plans for state workers.
Raising taxes after you pledged to reduce them is fraught with pitfalls. The desire for more services is almost always greater than the necessary revenue to fund them.
One "revenue enhancement" Rauner has signaled he is contemplating is a tax on services. Most folks won't give the idea much thought, until it shows up on a bill. Two of the services being considered for a service tax are garbage pick-up and mini-storage facilities. Many municipalities, including Joliet, include trash collection on the water bill. Ministorage facilities are a necessity for those who prefer to park cars in the garage rather than the Christmas decorations and the stuff that no longer makes it into the house.
Illinois is one of the states that have expanded Medicaid eligibility based on the promise of the Federal government paying for most of the cost increase of the services it provides. Caught in the cost cutting squeeze may be the providers of Medicaid services. If that were to happen, it is most likely the number of choices for those eligible to receive services may shrink. That may cause more visits to the emergency room which is what the Medicaid expansion is supposed to reduce. Makes one dizzy, doesn't it?
If all of this seems complicated, you are not alone. State Representative Natalie Manley held an informal constituency meeting this week with 10 people, including myself, having a cup of at a local McDonalds. Manley has these gatherings often throughout her District which includes parts of Joliet, Romeoville, Plainfield, and Bolingbrook. There were about a dozen topics discussed none of which had an immediate solution and some had no solution on the horizon. The bottom line by the end of the get-together was everyone had a viable desire for needed services but no desire to pay more in taxes to pay for it. Manley is one of 118 Illinois House members and this was a group of jus 10 people.

The Illinois legislature is controlled by the Democrats and they have a veto proof majority. Any cuts or revenue enhancements the Governor wants will need the approval of the legislature. Think that won't happen? Perhaps, but gridlock is really not an option for Illinois if the state is to remain competitive on the job front. Chess, anyone?
How might the State budget affect Will County municipalities, including Joliet? A cut in the share of the state income tax revenue would put a hole in most municipal budgets. Joliet, for instance, received a request last week from Will County Senior Services Center for a grant of $100,000. The Center said it would approach other taxing bodies in the county for additional grants to plug a budget hole caused by the State's failure to pay promised funds on a timely basis. The City Council is also looking to fund additional personnel and equipment for future snow removal emergencies. And the list goes on!
One last thing… it appears Rauner has declared war on unions, primarily in the public sector. One complaint from him is the large sums of money unions provide to campaign funds of candidates for public office. Unions have always played a significant role in local elections by supplying campaign workers for candidates as well as cash. Mayor Tom Giarrante has been the beneficiary of a chunk of union campaign donations over the last 15 months. According to State of Illinois Campaign Disclosure records he has received over $22,000 from various unions. Candidate for Mayor Bob O'Dekirk records disclose a total of $4,800 in the last 15 months. There is no record of union donations to Candidate Andy Mihelich.

According to unsubstantiated reports on the street local Fire Department unions support Giarrante and the police unions support O'Dekirk. Maybe, but campaign disclosure records show Giarrante with $2250 from Local 44 of the firefighters and O'Dekirk with $1350 in the last 12 months. Police unions have contributed $2850 to O'Dekirk and none to Giarrante. Stay tuned…
Contact Wayne @ whorne@thetimesweekly.com or Facebook