Shuttered Walmart store sold; storage facility coming
2/22/2015, 10:49 p.m.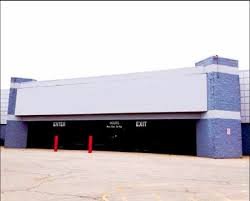 The sale of the former Walmart store on Larkin Avenue in Joliet, shuttered for eight years, has been finalized, clearing the way for the building to be converted into a storage facility by DealPoint Merrill.
The sale of the 116,134-square-foot structure at 305 S. Larkin Ave. was announced by DK Mallon, which represents Walmart's "excess" buildings in Illinois. Walmart closed the store when it built a new retail facility at 2424 W. Jefferson St. in 2007.
The Joliet City Council approved the conversion of the empty storefront into a storage facility in January.
It's the second of two long-empty buildings in that strip mall to finally be purchased for new use. The other, a former Cub Foods store at 191 S. Larkin Ave., was bought by Harvest Bible Chapel last year and is being converted into a new church for the congregation.
The other store in the strip is a Sam's Club at 321 S. Larkin Ave.