Negotiations to start on Evergreen Terrace purchase price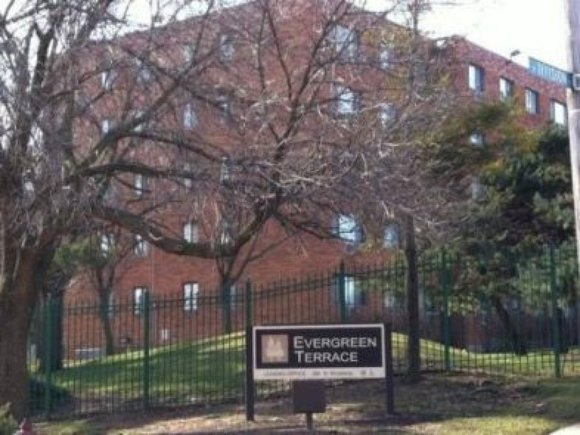 The city of Joliet has two months to reach a settlement on the purchase price of Evergreen Terrace or the issue will be decided in a federal trial set to start March 10, Joliet City Manager Jim Hock said Tuesday.
Joliet won the right to condemn the crime-plagued apartment complex in October, and now must find a way to reconcile the approximate $10 million difference between what the owners believe the five buildings are worth and the amount at which city appraisers have placed the value.
The city had two appraisals done of the buildings located along Broadway and Bluff streets, near the Des Plaines River and U.S. 30.
The first said Evergreen Terrace I, consisting of three buildings and 241 units, is worth $10 million and the second put the price tag at $9.275 million. Evergreen Terrace II, with 115 units in two buildings, is worth $4.3 million, according to the first appraisal, and $4.485 million, according to the second.
Appraisals submitted by the owners peg the value at $23.5 million -- $15.8 million for Evergreen Terrace I and $7.725 million for Evergreen Terrace II.
In addition to negotiating a purchase price, the two sides can also determine such things as when the ownership transfer will take place and other issues, Hock said in a news release on the current status of the case.
Should the matter end up going to trial in March, a jury will decide the value and a judge will set a date for the transfer of title and ownership, Hock said. The trial would take about five days and the transfer likely to take place in 90 to 120 days, he said.
However, if the case does end up in court, any ruling could be appealed by the owners, Hock said.
"The city of Joliet's goal from the start of this litigation was to eliminate the blighted conditions of the development for the residents who live there," Hock said in the release.
"City staff will be meeting with Holsten Management Group this week to initiate the planning process regarding purchase and management of the property."
The Joliet City Council has been divided on the issue of what to do with the buildings, with some members favoring the complete demolition of the property and others preferring that density be reduced. Either way, the city has committed to helping relocate any of the approximate 800 tenants who might lose their homes.
The condemnation process started almost a decade ago, and the federal trial to determine if the city could legally proceed took more than a year to complete.
Contact Karen Sorensen at Karen@TheTimesWeekly.com.