Wayne's Words: Time for some serious changes at the Rialto
Wayne Horne | 1/15/2015, 12:27 p.m.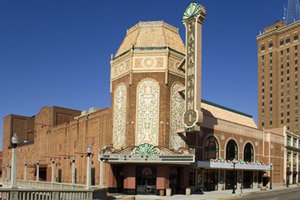 The Paramount's entire audience count during the 2010-11 theater season was 54,000 people. The audience for "Mary Poppins," the third show of five for the 2014-15 Broadway Series, was 62,000 people, according to published reports. The show had 40 performances over approximately 30 days.
The fourth show in this year's series, "Tommy," is expected to draw an audience of at least 40,000 people. According to sources, the Paramount's audience will exceed 200,000 people with more than 200 performances during the 2014-15 theater season.
According to the Paramount's website, the average ticket price for the Broadway Series is $27. Using simple math, that's over $5.4 million in ticket sales.
By the way, the capacity of the Paramount Theatre is 1,888 seats. That is 78 fewer seats than the Rialto. In addition to the Paramount's Broadway Series, the theater also hosts other shows for one or two performances. Every Monday is Movie Night for $1. The theater also rents the facility for private commerce, including weddings and corporate events. The theater is seldom "dark."
The current marketing model of the Rialto is unsustainable. If current management cannot move the Rialto to a sustainable financial model, they should be replaced.
The Rialto is a Joliet asset. Business should be conducted to provide economic success while maintaining the Rialto's desirable character. The city of Joliet and the region's residents should expect no less. Stay tuned…