Murphy USA, Chipotle coming to Route 59, Theodore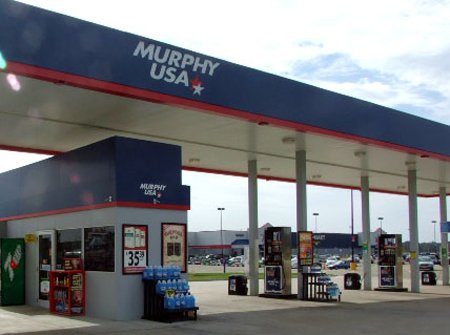 A new gas station is to be built in front of the Joliet Walmart on Route 59 and the city's third Chipotle Mexican Grill will be built less than a half block away at the intersection of Theodore Street, city officials said Tuesday.
Plans for a Murphy USA station received a green light from the Joliet City Council, which approved a realignment of the outlot's original subdivision plat to allow more space for the business. No development has been announced for the other part of the property.
Jim Haller, the city's community and economic development director, said the site had always been earmarked for the station, which is affiliated with Walmart, but building plans had been put on hold.
Now that the subdivision has been approved, company officials have told the city they're ready to start construction.
The Murphy brand is relatively new to the area, with the closest stations being in Oswego and Glenwood. However, they are essentially the same as the stations found at Sam's Clubs, albeit without the Murphy name, Haller said.
As for Chipotle, the fast-food Mexican chain has found success in Joliet and announced plans to open another restaurant at Route 59 and Theodore. It will be joined by a second restaurant, possible a Popeye's Chicken, Haller said.
Signs announcing the new eatery have been posted, and construction should start by this spring.
Contact Karen Sorensen at Karen@TheTimesWeekly.com.