New county coroner, recorder offices open for business
1/20/2015, 3:54 p.m.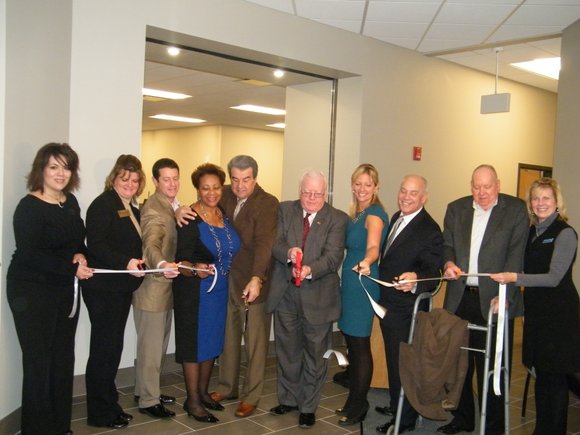 The new offices of Will County Coroner Pat O'Neil and Recorder of Deeds Karen Stukel in downtown Joliet were dedicated by city and county officials Tuesday.
"This building is an excellent example of Will County's commitment to downtown Joliet," Will County Executive Larry Walsh said. "This also reflects county government's responsibility to be sound fiscal stewards of taxpayer dollars. This new location will save the county an estimated $250,000 annually in rent payments."
The new location at 158 N. Scott St. features ample off street parking, which was lacking at the former offices. The Recorder of Deeds' office will also have more appropriate space to serve residents who are conducting research. The Coroner's office has a more efficient space to accommodate additional storage and office needs.
"This building streamlines county operations," Will County Board Speaker Jim Moustis said. "It saves energy and it's a better facility for the public."
The project was partially funded with revenue derived from the county's gas-to-energy plant which operates at the county-owned Prairie View landfill. Numerous energy efficient features were used in the construction including a high efficiency heating, ventilation, and air conditioning system, LED lighting on the interior and exterior and high recycled carpeting, flooring, and ceiling tiles.
"These new offices are a great example of our commitment to the county's green business practice initiative," Walsh said. "This is such a positive move on many fronts."