Edward to pay $500K for Romeo center naming rights
Brock A. Stein | 1/21/2015, 10:58 a.m.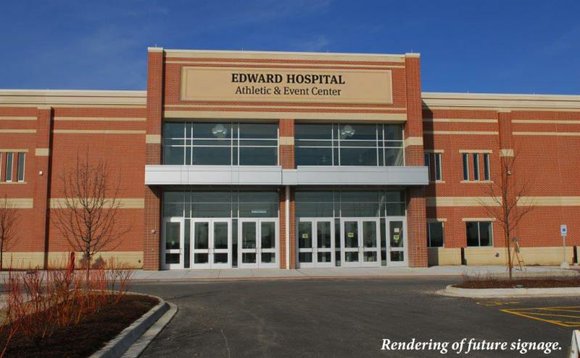 Romeoville trustees will consider a plan Wednesday to approve exclusive naming rights to Edward Hospital for the village's Athletic and Events Center.
Trustees are scheduled to discuss the plan and vote on its approval, according to the agenda for the Jan. 21 meeting posted on the village's web site. That meeting is to start at 6 p.m. at Romeoville Village Hall.
Under the terms of the agreement, the hospital will pay the village $500,000 over five years, with the first $100,000 payment due Feb. 22. Each successive payment after that will be due Jan. 1 annually through 2019. The agreement is to end Jan. 21, 2020.
Under the terms of the agreement, the center will be renamed "The Edward Hospital Athletic & Event Center." The Naperville-based hospital will also lease space in the center for physical therapy services, according to a press release from the village.
The 76,000-square-foot facility opened in March 2014 with 17,000 square feet of athletic court space.
Village officials envision the center as a catalyst for igniting redevelopment along its east side Route 53 corridor. In addition to the athletic center, the nine-acre site includes about 2.5 acres of room for retail outlots. Much of the funding for the $10 million project was financed through the village's TIF district.