Kam's Kapsules: Weekly Previews That Make Choosing a Film Fun
For movies opening January 22, 2015
Kam Williams | 1/21/2015, 9 p.m.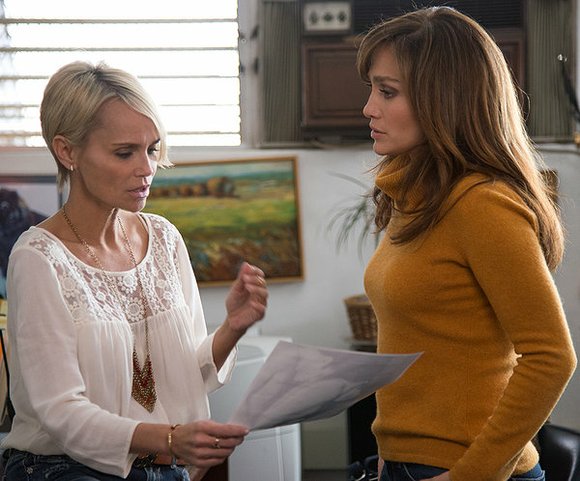 BIG BUDGET FILMS

The Boy Next Door (R for profanity, sexuality, nudity and violence) Psychological thriller about a young man (Ryan Guzman) who becomes obsessed with his recently-divorced neighbor (Jennifer Lopez) after they share a one-night stand. Cast includes John Corbett, Kristen Chenoweth, Hill Harper and Ian Nelson.
Mortdecai (R for profanity and sexuality) Screen adaptation of the Kyril Bonfiglioli best-seller of the same name about a globetrotting art dealer's (Johnny Depp) search for a stolen painting containing clues leading to a missing Nazi gold fortune. With Olivia Munn, Ewan McGregor, Gwyneth Paltrow, Paul Bettany and Jeff Goldblum.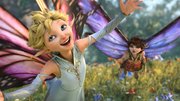 Strange Magic (PG for action and scary images) Animated musical, inspired by A Midsummer Night's Dream, revolving around a battle among elves, goblins, fairies and imps over a powerful potion. Voice cast includes Meredith Anne Bull, Kristen Chenoweth, Alan Cumming, Alfred Molina and Maya Rudolph.
INDEPENDENT & FOREIGN FILMS
Against the Sun (PG for mature themes and mild epithets) World War II survival saga recounting a trio of airmen's (Tom Felton, Jake Abel and Garret Dillahunt) real-life ordeal in a lifeboat after ditching their plane over the Pacific Ocean. Featuring Nadia Parra.
Big Muddy (R for violence, profanity, sexuality and some nudity) Nadia Litz and Justin Kelly co-star as mother and son operating on the wrong side of the law in this remarkable neo noir reminiscent of Red Rock West from debut director Jefferson Moneo. Cast includes David La Haye, Stephen McHattie and James Le Gros.
Black Sea (R for violence, graphic images and pervasive profanity) Buried treasure adventure starring Jude Law as a submarine captain who goes rogue to search for a sunken ship supposedly loaded with gold. With Scoot McNairy, Ben Mendelsohn and Jodie Whittaker.
Cake (R for profanity, substance abuse and brief sexuality) Poignant character portrait starring Jennifer Aniston as a woman who befriends the just-widowed husband (Sam Worthington) of a suicidal member of her chronic pain support group (Anna Kendrick). Ensemble cast includes Adriana Barrazza, William H. Macy, Felicity Huffman, Lucy Punch, Mamie Gummer and Chris Messina. (In English and Spanish with subtitles)
The Duke of Burgundy (Unrated) Romance drama revolving around a lesbian couple's (Sidse Babett Knudsen and Chiara D'Anna) sadomasochistic relationship. With Eugenia Caruso, Fatma Mohamed and Monica Swinn.
The Humbling (R for profanity, sexuality and brief violence) Oscar-winner Barry Levinson (for Rain Man) directed this adaptation of the Philip Roth best-seller of the same name about an aging actor (Al Pacino) whose life is turned upside-down when he embarks on an ill-advised affair with a considerably-younger lesbian (Greta Gerwig). Support cast includes Dianne Wiest, Charles Grodin, Mandy Patinkin and Kyra Sedgwick.
Manny (PG-13 for violence and bloody images) Pugilism biopic, narrated by Liam Neeson, about Filipino boxing sensation Manny Pacquiao. Featuring commentary by Mark Wahlberg, Jeremy Piven and Jimmy Kimmel.
Miss Hill: Making Dance Matter (Unrated) Reverential biopic about Martha Hill (1900-1995), the visionary founding director of Juilliard's Dance Division.

Mommy (R for violence, sexual references and pervasive profanity) ADHD drama chronicling a grieving widow's (Anne Dorval) frustrations while raising her violent, teenage son (Antoine-Olivier Pilon) alone. With Suzanne Clement, Patrick Huard and Alexandre Goyette. (In French and English with subtitles)