Silver Cross employees raise $30,000 for United Way
1/23/2015, 12:19 p.m.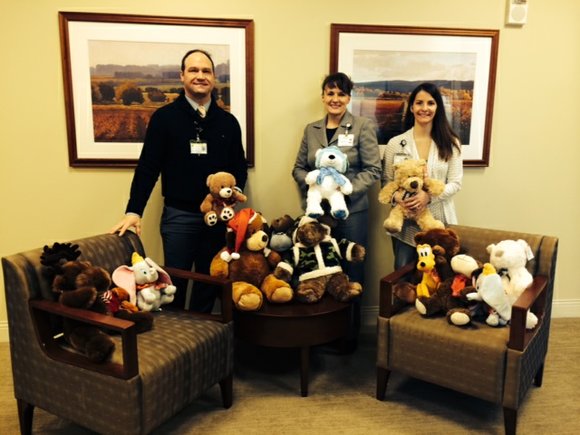 Silver Cross Hospital in New Lenox provided this news release:
Silver Cross Hospital raised more than $30,000 to help the Annual United Way of Will County Campaign, which kicked-off in December.
The hospital's theme for the campaign this year was "Live United." It captures the commitment that the employees have shown to the community for those that are less fortunate. Hospital employees were asked to participate in the Campaign by making a pledge through a payroll-deduction program, Christmas Tree raffle and split the-pot-raffle.
"Through our employees' generosity, one in every four Will County residents will benefit from the services provided by the 45 United Way agencies in the county," says Laura Valencik, United Way Co-Chairperson and Director of Volunteer Services at Silver Cross.
"We are very grateful for our employees' support. Their giving spirit to help others in the community is inspiring," says Randy Mihelich, United Way Co-Chairperson and Senior Process Improvement Engineer at Silver Cross.
In addition, a new Teddy Bear collection was held where hospital employees donated over 100 teddy bears to support the children involved in the Will County Children's Advocacy Center. These teddy bears will be given to children who are victims of a crime or assault. The Center, which provides counseling and prevention education, allows victims to choose a new teddy bear to aid in healing.