HUGS preps for Chocolate Ball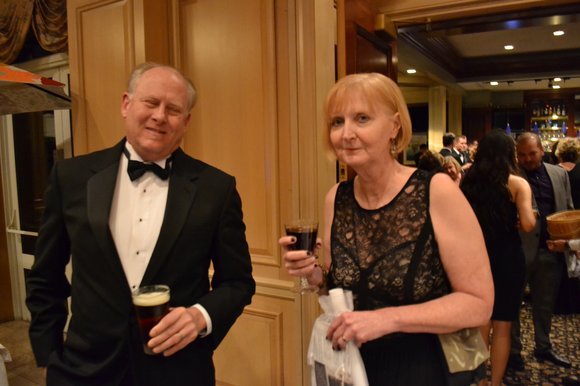 As they prepare for their annual Hugs and Wishes Chocolate Ball fundraiser on February 7, Shorewood HUGS volunteer Molly Babyak is thankful for the overwhelming support her organization has received from the community.
"Every year we just keep getting bigger and better and we have the support of the community to be able to do as many wishes as we can," said Babyak a mother of three.
Founded in 2008 by 5 moms who were looking for a way to give back to their community, the Shorewood-based non-profit, HUGS has grown in to something of an institution since its humble beginnings.
Membership has expanded to more than 40. Its focus has broadened as new members bring their own passions to the organization reaching out now to 5 nearby communities. What hasn't changed is their core goal of providing small wishes to brighten and lift those who need it most.
The non-profit focuses on granting wishes that amount to less than $500 but can involve a great deal of sweat equity from members as well. One of the first wishes the group granted was a bedroom makeover for a young boy with leukemia.
"And the family didn't have a chance to turn his nursery in to a big boy bedroom," said Babyak. The group purchased the needed items and went to work painting, and installing new carpet and furniture.
"We're not sending you to Disney World but we're going to help you with something that you need right now," said Babyak who said that the group has gone from granting 18 wishes in 2010 to 95 in 2014. They've granted almost 300 total since 2010 distributing about $180,000 to the community she said.
The Hugs and Wishes Chocolate Ball has been the center of the organization's fund raising efforts, giving the group enough capital to operate throughout the year. The group outgrew its original venue at Shorewood Village Hall and will be holding this year's event at the Clarion Hotel in Joliet for a second year.
"As long as we have the financial support of the community we're just going to keep doing as many wishes as we can do," said Babyak.
This year's theme for the ball is "Sparkle and Spurs" a play on the popularity of country chic. Those who attend can wear their best country duds and as always spend the night sampling chocolate delicacies from some of the area's best desert makers. Babyak said in addition to longtime participants like Barolo Restaurant, Hollingworth Candies, and caterer Bella Cucina, there will also be new comers like the gluten-free Guess What's Cooking bakery, as well as nut-free baker Callie's Cuties and Shorewood-based Cookie Jar Bakery.
Babyak said that chocolate creations will be judged this year by a panel of longtime HUGS supporters including Joliet Councilman Jim McFarland.
Supporters can purchase a cowboy hat or sheriff's badge at the event for $25 to enter to win a weekend trip to Nashville, Tennessee.
Advanced tickets are $50 per couple and available through the HUGS website, shorewoodhugs.org. Tickets are $60 the night of the event.