Teachers ratify new contract with District 202
1/30/2015, 7:23 a.m.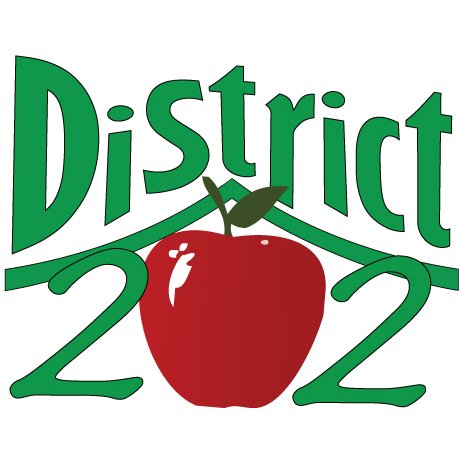 District 202 provided this news release on the new teachers contract:
The Association of Plainfield Teachers membership Thursday ratified a new three-year contract that increases District 202 teachers' pay by an average of 2 to 3 percent a year, retroactive to July 1, 2014.
The APT approved the contract by a vote of 1,078 in favor, to 554 opposed. The Board of Education is expected to vote on the proposed new contract at its Feb. 9 regular meeting.
This was the second vote by APT membership on a proposed new contract in four months. A team of District 202 administrators and APT leadership reached tentative agreement on the original proposal on Oct. 8, 2014, after about 11 months of negotiations. The last contract expired June 30, 2014.
The APT represents about 1,850 certified staff members, including all teachers.
However, the APT membership voted against the first tentative contract proposal on October 22, 2014. District and APT leadership returned to the bargaining table in November to re-address issues concerning workload, retirement and compensation.
The new contract includes several changes from the original proposal intended to meet teachers' concerns from last fall.
The most significant is additional retirement language recognizing years of service in the district. Retirees with at least 15 years of experience will get $500 per year of service. Retirees who work at least 33 years will also get an additional benefit of $14,000.
"This benefit rewards loyalty, longevity, and experience," explained Superintendent of Schools Dr. Lane Abrell.
"It also allows the district to encourage more veteran employees to retire at their earliest opportunity. The potential savings in staffing can greatly benefit the district," Abrell said.
The new contract also features new language addressing professional requirements affecting teachers' workloads.
However, the general compensation package did not change from the original proposal that was tentatively approved last fall.
MODEST RAISES FOLLOW PAY FREEZES
"We understand, respect and appreciate how hard our teachers work every day," said Board of Education President Roger Bonuchi. "We know how much they have sacrificed in the last few years because of the recession and all of the challenges facing public education," he said.
"As elected officials, our job is to balance that respect and appreciation with our responsibility to use our community's resources as efficiently as possible. We believe this contract achieves both of those goals," he said.
The modest raises in this new contract will translate into a slight increase in operating expenses. Funds for APT member salaries are expected to increase by 2.2 percent this year; 1.1 percent next year; and 2.6 percent in 2016-17.
The last teachers' contract, which ran from 2011-14 included a one-year hard pay freeze and modest increases of less than 1.5 percent each of the last two years of the contract.
Likewise, pay for support staff was also frozen for a year in its current contract to help save money during the recession. The current contract with the Plainfield Association of Support Staff expires in June 2015. Negotiations with PASS are expected to begin later this spring.
Administrators' pay was also frozen for two years. Both administrators and support staff saw their share of health insurance increase.
The economy is slowly improving, allowing District 202 more financial flexibility, Abrell said.
"The APT bargained in good faith for its members who are some of the most talented, dedicated educators around," Abrell said.
"This agreement is fair to both sides, especially considering that there are many fiscal conditions that are still shaky at best, not the least of which is state funding," he said.
Regarding the new agreement, APT President Dawn Bullock said, "this contract moves our Association forward from where we were, and gets us closer to where we hope and deserve to be."
"We understand the many issues that District 202 is struggling with, and we appreciate the work everyone did to produce a reasonable agreement," she said.