Lewis awarded National Science Foundation research grant
7/1/2015, 2:43 p.m.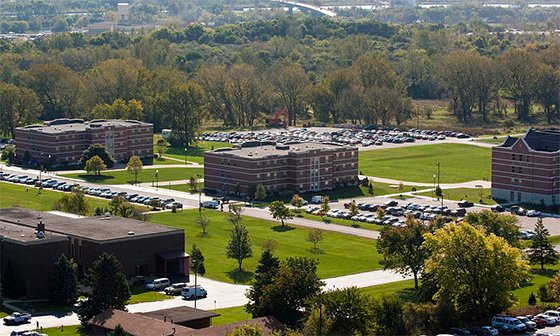 Lewis University in Romeoville has been awarded a $201,123 grant from the National Science Foundation for a project entitled "Implementing and Investigating Mathematical Modeling as a Means to Demonstrate the Interdisciplinary Nature of Science and Increase STEM Retention," U.S. Rep. Dan Lipinski said.
With funding from the foundation's Improving Undergraduate STEM Education Program, the project – under the direction of Dr. Cynthia Howard – will address the established and growing national need to increase the quantity and diversity of science, technology, engineering, and mathematics (STEM) undergraduate majors as well as improve their preparation to enter the workforce.

This is the second NSF award Lewis University has received this year for a STEM-related project.
"Congratulations to Lewis University on this well-deserved award," Lipinski said. "As a former teacher and one of only a dozen engineers in Congress, I have always been a strong advocate for improving STEM education at all levels. I believe it is among the most important steps we can take to ensure that America remains the most technologically innovative country in the world and our young people receive an education that will allow them to succeed in the jobs of tomorrow."
The project team at Lewis University will redesign Calculus for Life Sciences by: (i) adopting and adapting evidence-based best practices in the mathematical modeling of biological systems; (ii) developing students' computational skills with respect to real-life problems; and (iii) fostering interdisciplinary and cooperative student interactions and learning. Faculty from biology, computer science, and mathematics will collaborate to design this course, primarily for biology and computer science majors.