Facade grants OK'd for Plainfield trolley barn, old police station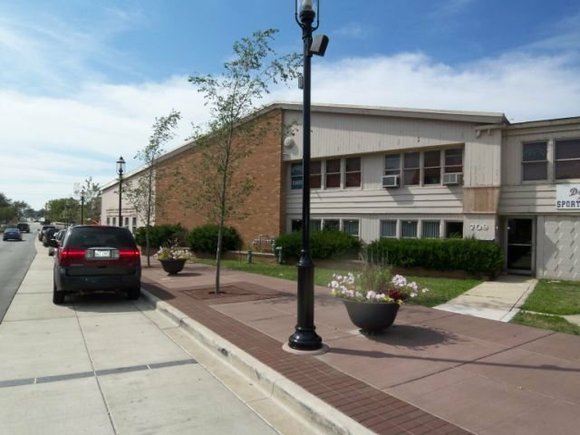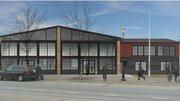 Façade grants for two historic downtown buildings were approved Monday by the Plainfield Village Board.
The owner of the Railoc Building at 24216 Lockport St. will receive $237,000 for the rehab of the old trolley barn's exterior and windows and the owner of 24108 W. Lockport St., a building that once served as the village's town hall and police station, will be given $57,000 for brick work.
Railoc Building owner Paul Wojcieszak said he plans to turn about 7,000 square feet of the 19,000-square-foot building into a two-story office space to be used for his company's headquarters, Sheffield Safety and Loss Control, which he is moving from downtown Chicago. The remaining square footage would be leased to other tenants.
Facade work will include masonry repair and new paint and windows. Plans for an access point on the building's Main Street side have been removed until issues with the Illinois Department of Transportation can be resolved, village Planner Michael Garrigan said.
"All those (access) improvements would encroach on IDOT right-of-way," Garrigan said.
However, most will be resolved when a portion of the building is demolished as part of the renovation work, he said.
Façade grants are usually capped at $150,000, but trustees have twice overridden that limit for "significant" projects, such as the Masonic Lodge and the Opera House rehabs. Garrigan said the Railoc Building is as an anchor for the western end of the downtown district.
Funds for façade grants come from the village's TIF district fund. There is about $1 million currently available and another $750,000 could be added to the fund in 2016, village Finance Director Tracy Pleckham said.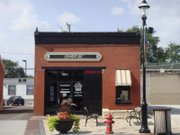 Despite the availability of funding, village planning officials reduced the façade grant amount provided for the old police station/village hall building. Owner Jason Morales had requested $68,000 for the brick work needed on the structure, but several items on his list -- including temporary fencing and toilets -- are not typically covered by the facade grants, Garrigan said.
This was not Morales' first request for grant money for the site. In December 2010, he requested a façade grant for his original plans to convert the building into an upscale restaurant. His plans at the time included a second-story addition and a garage-style roll-up door to allow for outdoor dining in the summer.
Trustees were not supportive of those plans and since then Morales has been using the building as the headquarters and showroom for his company, MEP Consultants, which designs and builds restaurants.
He said Monday he still plans to eventually turn the building in to a restaurant.
Contact and follow Brock A. Stein at Brockastein.blogspot.com and on Twitter at @BrockAStein.