Nitro Nite this Thursday in downtown Joliet
7/7/2015, 1:41 p.m.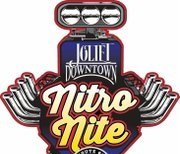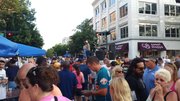 The 2nd Annual Nitro Nite will be held from 5 to 10 p.m. Thursday on Chicago Street in downtown Joliet.
The event celebrates the NHRA Route 66 Nationals, which are being held Thursday through Sunday at Joliet's Route 66 Raceway.
In addition to having a chance to meet NHRA drivers, fans can enjoy vendors, hot food, live music performed by Soul Motion, and cold beverages. Drivers who are scheduled to appear include Larry Dixon and Clay Millican.
Nitro Nite is a free downtown event; however, event goers may purchase tickets for VIP area access for $15 before the event, or $20 at the gate. VIP tickets include NHRA driver meet and greet and autograph sessions, 2 free drink tickets, premium stage viewing, and a commemorative Nitro Nite cup.
Classic car owners are welcome and encouraged to join in on the fun!Spaces are available on a first come, first serve basis. Classic car load in will be at 3 p.m. on the corner of Ottawa and Clinton Streets.
VIP tickets may be purchased by visiting www.jolietdowntown.com/nnvip or www.jolietdowntown.com/events/nitronite.