Volunteers sought for forest preserve cleanup work
7/7/2015, 1:51 p.m.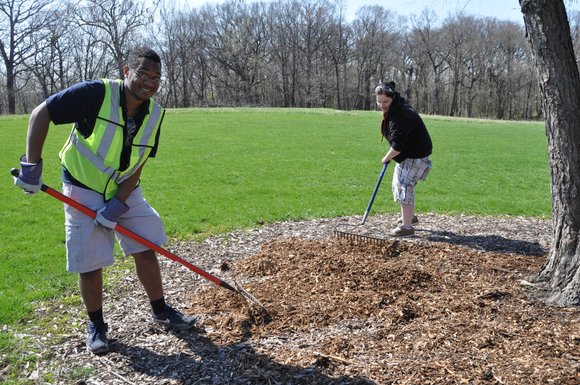 The Will County Forest Preserve District provided this news release:
Make a difference in the world around you by spending part of your summer and fall volunteering for the Forest Preserve District of Will County's resource management workdays.
Upcoming workdays will be held: July 12, Sugar Creek Administration Center, Joliet; July 18, Hammel Woods – Route 59 Access, Shorewood; Aug. 15, Theodore Marsh, Crest Hill; Aug. 22, Lockport Prairie Nature Preserve, Lockport; Aug. 23, Keepataw Preserve, Lemont.
Also, Sept. 12, Sharefest Community Workday, Hickory Creek Preserve – Hickory Creek Junction, Mokena; Sept. 13, Kankakee Sands Preserve – Shenk Grove, Braidwood; Sept. 19, Hickory Creek Barrens Nature Preserve, New Lenox; and Sept. 26, National Public Lands Day, Hickory Creek Barrens Nature Preserve, New Lenox.
Workdays begin at 8 a.m. and end at noon. Dress for outdoor work and the weather. RSVP by calling or emailing Volunteer Supervisor Renee Gauchat at 815-722-7364 or rgauchat@fpdwc.org.
For information on these programs or other Forest Preserve District offerings, visit ReconnectWithNature.org.