Men killed dog with firecracker, Joliet police say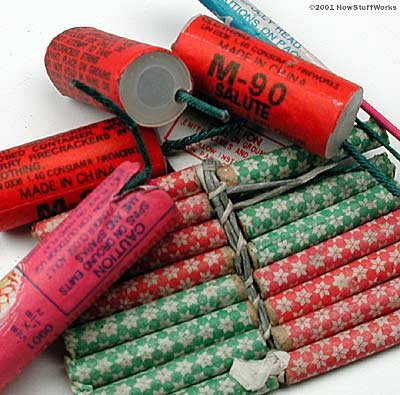 Arrest warrants are to be issued Wednesday for two Joliet men who "enticed" a dog to pick up a lit firecracker that went off in its mouth, Deputy Chief Ed Gregory said.
The suspects will be charged with aggravated cruelty to animals in connection with the incident, which took place at about 10:50 a.m. Tuesday behind a home at 257 E. Jackson St., Gregory said.
The men, described as being in their 20s, were setting off powerful firecrackers in the alley when they noticed their neighbor's pit bull was outside and attracted to the explosives, he said. They repeatedly threw them near the animal in an attempt to get it to pick one up, which it eventually did, he said.
When the device went off in the dog's mouth, blowing out its lower jaw and part of its upper jaw, Gregory said.
The incident was witnessed by the dog's owners, and the two men fled the scene, he said.
"By the time the owners were able to react, the dog was already (hurt)," he said.
Police had no option but to euthanize the animal because of the "traumatic head injury," he said.
Aggravated animal cruelty is a Class 4 felony punishable by between three and six years in prison.
Contact Karen Sorensen at Karen@TheTimesWeekly.com.