New developer to buy former I-80/55 mall site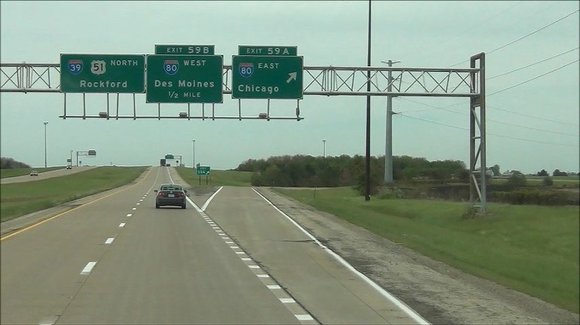 A Peoria-based company has struck a deal to purchase the 264-acre site at Interstates 80 and 55 in Joliet where a "lifestyle mall" was once proposed to be built.
Cullinan Properties, which also has an office in Burr Ridge, will close on the deal Wednesday, now that the Joliet City Council has agreed to release O&S Holdings from the development agreement it signed with the city in 2008.
The company had planned to use the site for the Bridge Street Town Centre, an upscale commercial project that would have included shops, restaurants and a movie theater complex, but fell victim to the recession that essentially brought all commercial development to a halt for several years.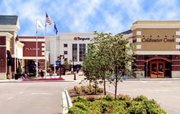 Although Cullinan has not announced what it plans to do with the site, it could be a combination of retail, office and medical uses, City Manager Jim Hock said. The company has built several commercial mall developments, including the Shoppes at Grand Prairie in Peoria, the Streets of St. Charles just outside St. Louis and Burleson Commons, near the Dallas-Fort Worth area in Texas.
Councilwoman Jan Quillman said the one thing she didn't want to see on the site was industrial development, especially warehouses.
"I am probably going to vote for this," Quillman said at Tuesday night's council meeting, "but with the understanding that before we put any kind of warehouses back there that we take a look at it and see if we can't get something really nice in that area."
Any development Cullinan proposes for the site would need council approval, ensuring that the city will be able to reject proposals found to be inappropriate for one of Joliet's highest-profile unbuilt locations. The junction has appeal beyond Joliet because of its interstate proximity to such towns as Shorewood, Romeoville and New Lenox.
"The only thing you're doing by adopting this motion is waiving the 30-day requirement for the current owners to terminate the development agreement," Hock said.
"The property is currently zoned similar to our downtown for strictly business, and any kind of industrial use would require public hearings and council approval for industrial use to allow any kind of warehousing. ... The mayor and Councilman (Larry) Hug met with Cullinan Properties and they made the commitment that they want this to be as much commercial as possible."
Hug said he was impressed by what Cullinan has built, saying "this company has done some beautiful projects down in Peoria, St. Louis, even Austin, Texas."
Cullinan is the second developer to broach buying the property from Joliet Shores.
In May, Hillwood Investment Properties of Texas discussed using the site for warehouse development with the council's economic development committee.
Although members endorsed a possible zoning change to accommodate the project with a 2-1 vote, Hillwood did not follow through with purchasing the site.
At the time, committee members said they were reluctant to make the change but acknowledged it might be the best chance the city would receive to develop the site.
Only Hug voted against the change, saying it would be a mistake not to hold out for a better opportunity. Given the high-profile location off of two interstates, it could attract a company headquarters or some other better quality use than warehouses, he said.
It was not disclosed Tuesday as to why Hillwood did not proceed with the deal.
Contact Karen Sorensen at Karen@TheTimesWeekly.com.