Walter Payton Liver Clinic opens at Edwards
7/8/2015, 4:33 p.m.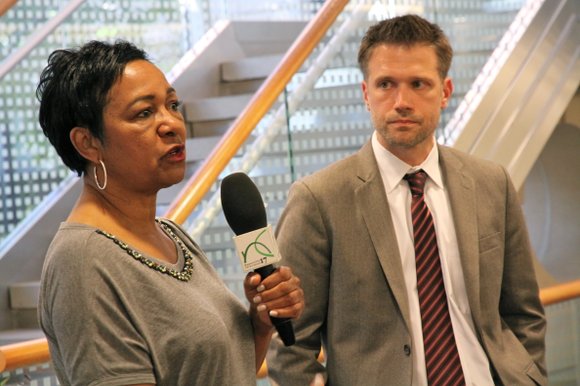 Edward-Elmhurst Healthcare has announced the opening of the Walter Payton Liver Center Outreach Clinic, located at the Edward Cancer Center, on the campus of Edward Hospital, 801 S. Washington St. in Naperville.
The Walter Payton Liver Center is a dedicated medical and surgical unit at the University of Illinois Hospital, providing quality, innovative, multidisciplinary care for patients with liver disease – cirrhosis, complex liver conditions and hepatocellular carcinoma.
The Outreach Clinic is led by Sean Koppe, MD, Director of Hepatology at the University of Illinois Hospital & Health Sciences System.
Dr. Koppe, a native of northwest suburban Buffalo Grove, received a degree in Chemical Engineering from the University of Illinois and a medical degree from the University of Illinois College of Medicine.
He completed his Internal Medicine Residency and Gastroenterology and Hepatology Fellowship at Northwestern. Dr. Koppe is a recipient of the American Gastroenterology Association Research Scholar Award for his novel research on the role of trans-fatty acids in nonalcoholic fatty liver disease and has been recognized with several teaching awards from medical students, residents and fellows.
Dr. Koppe's clinical interests including care of patients with cirrhosis, post-liver transplant care, hepatocellular carcinoma, NASH, viral hepatitis and autoimmune hepatitis. He is a strong believer in patient-centered care and remaining easily accessible to patients, their families and collaborating providers.
For more information and to schedule an appointment, call (312) 996-6771.