West Nile-positive mosquitoes found in Bolingbrook
7/13/2015, 10:36 a.m.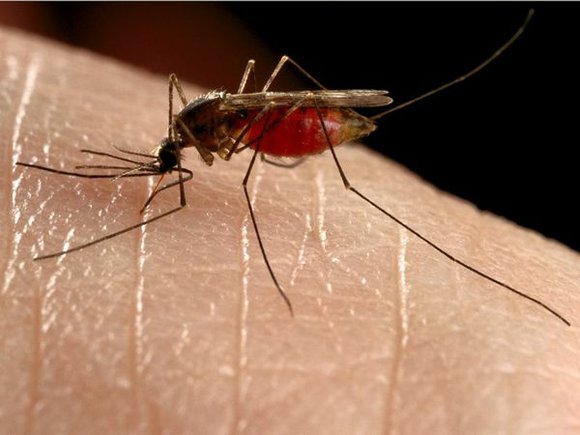 The Will County Health Department provided this news release:
A Will County Health Department mosquito monitoring site in Bolingbrook yielded the county's first West Nile Virus (WNV), positive mosquito sample for 2015.
The mosquito batch was collected by Will County Environmental Health staff Wednesday, July 8, and confirmed WNV-positive Thursday, July 9. Environmental Health operates 14 mosquito monitoring sites strategically placed throughout Will County.
The county reported 27 WNV-positive mosquito batches during 2014, most of them collected from Environmental Health monitoring sites. Five positives were collected from Bolingbrook. Other positives were reported from Braidwood (2), Crete, Frankfort, Joliet (4), Lockport (2), Manhattan (2), Mokena (4), Monee, Naperville (6), and Plainfield. Will was one of 49 Illinois counties to report some sort of WNV activity last year.
The Illinois Department of Public Health reported 1,271 mosquito positives last summer. The state also reported 41 virus-positive birds, 44 human cases and four fatalities. There were no human cases reported from Will County a year ago.
WNV is transmitted to humans through the bite of an infected mosquito. Birds pass WNV to mosquitos during a blood meal.
Most people infected with WNV exhibit no clinical symptoms, but approximately 20 percent of cases result in mild or serious illness. Preliminary symptoms typically include fever, headaches or body aches. More serious illnesses can result in meningitis, encephalitis, or death.
The Health Department recommends that people spending time outdoors take precautions against mosquito bites. Long sleeves, pants, shoes and socks are strongly recommended. Insect repellent is also advised. Consult a physician before using repellents on infants.
The Health Department also collects a small number of birds for testing by the state of Illinois. To report dead birds, telephone 815-740-7632 anytime.