Chateau Vartely 2012 Winemaker Selection
Wine of the Week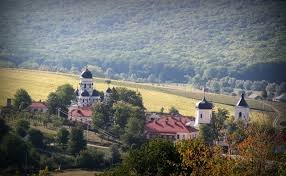 Chateau Vartely wines of Moldova, a small republic in the southwestern part of the East European Plain, which was once a former republic of the USSR, is set to make its mark as a wine rooted in history, but which offers a flavor profile that is quite appropriate for wine lovers today. Bound by the Ukraine to the north, east and south and Romania to the west, it is located in the southwestern part of the East European Plain.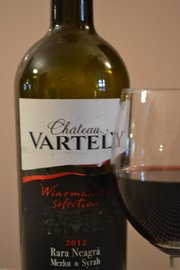 Located in an area considered to be the "heart of Eastern Europe," all roads lead to Moldova, as do the tributaries of history. It was here that Stefan the Great defended the region against the Ottoman Empire in the 15th Century. After the Battle of Vaslui, Pope Sixtus IV deemed him "Versus Christianae Fidei Athlete," the True Champion of Christian Faith." As a display of his piety, he rebuilt a monastic community on the ruins of the ancient town, the minarets of which still remain today. He also established vineyards, bringing to the region the best varietal roots of all Europe, creating one of the first truly international vineyards in all of Europe. Fast forward to today, and the establishment of the current vineyards and winery at Chateau Vartely in 2007. Located on lands, which have soil and climate very similar to the Bordeaux region of France, this is the first and only truly French-styled chateau in all of Moldova. The wines produced are in a wide range of styles, and display a flavor and quality that far exceeds their modest price.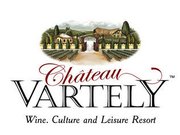 I recently tasted the Chateau Vartely 2012 Winemaker Selection Rara Neagra, a blend of Merlot and Syrah which only sells for $10.99. I only learned the price recently and previously assumed that it cost $20 or more. The wine is rich and full-bodied, portraying a great deal of its rich soil content and mature vines. There are aromas of crushed red roses and the heady flavors of cassis, cranberries and pomegranate and a hint of black pepper. Slightly herbal notes of sage and lovage comprise the banknote, with a long finish dominated by dark roasted coffee. This is a wine that will go well with grilled lamb with a bit of Mediterranean spice. Think Harissa, the traditional Moroccan red pepper spice that has a touch of heat and an aftertaste of smoky sweetness. A bit of roasted corn, cut off the cob and fried with unsalted butter and green pepper, completes the flavor Shangri La.
This is a highly flavorful wine, perfect for a grilled summer meal. At just $10.99 a bottle, it's worth stocking up for the summer and having this one on standby for guests who are hungry for a bit of historical backstory as well as a great meal!