Developers told to tweak NL luxury apartment plans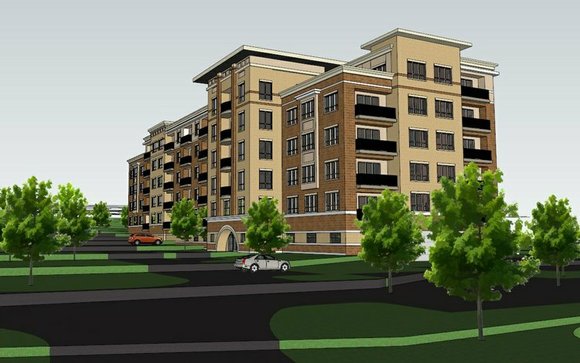 Traffic, parking and density were among the main concerns New Lenox Village Board members voiced Monday about a luxury apartment complex proposed for U.S. 30.
Mayor Tim Baldermann and some trustees said they like the Lincoln Station Apartments and its amenities, but believe the project could be too dense, will add traffic to an already congested area and lacks ample parking spaces.
PPK Architects is the designer of the complex, which would consist of four six-story buildings with 312 upscale apartments at U.S. 30 and Prairie Street, near the Metra train station.
The developers tout the project as maintenance-free living designed for train commuters who work in Chicago, young professionals, doctors at the nearby Silver Cross Hospital and empty-nesters who want to remain in New Lenox to be close to family and friends.
Included in the plan is an outdoor pool, clubhouse, fitness center, movie screening room, and walking and jogging path. About 70 percent of the apartment units would have one bedroom, and rent is projected at about $1,700 per month, according to the proposal.
Village officials said the developers are asking them to make a leap of faith because no similar project exists in New Lenox.
"It just may be too dense for that area," Baldermann said.
Trustee Annette Bowden said she doesn't believe the development has enough parking.
The village code requires 3.1 parking spaces per multifamily unit, allowing parking for residents and their guests, but the Lincoln Station plan would only have about two spaces per unit.
A consultant for the project, Richard Gammonley, said the parking spaces were determined based on studies of similar transit-oriented apartment projects, and the architects would prefer additional green space over asphalt.
Baldermann said while many people who live near a train station may not own a car, he believes that anyone who would live in these buildings would need a vehicle. While the village is planning for the future where residents could walk downtown to stores and restaurants, those amenities don't exist yet, Baldermann said.
Baldermann asked the developers to tweak the proposal before the village board votes on the project later this month.
Local teams lauded for victories
In other village news, the board honored the Lincoln-Way West Warriors competitive dance team, which earned 1st place at five regional contests, won the SWSC Red Championship, placed first at sectionals and gave the high school the first team state trophy after placing third at the competitive dance state series contest.
The girls also had a 3.8 grade-point average and qualified for the IHSA team academic achievement award.
The board also honored the Providence Catholic High School varsity baseball team, which earned its second consecutive state championship title last month. The school has earned 29 state championship titles – the most among private high schools in the state of Illinois.