Upholstery 101
7/14/2015, 10:45 p.m.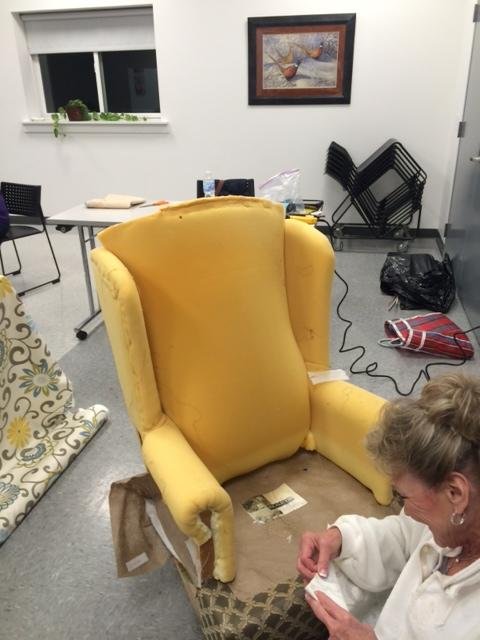 Have you always wanted to learn how to transform a piece of furniture with upholstery? Now's your chance! Evilena's Red Dresser will offer Upholstery 101 on Tuesday, October 13, 2015 at 6:30-9:00 p.m. at 20887 S. LaGrange Road, Frankfort, IL. The cost of the class is $20 per person. Instructor Willie Jaeger has 25 years of experience upholstering furniture. She has been teaching upholstery at Joliet Junior College since 2010.

Students will learn the basics of upholstering from disassembling to measuring and final touches. No prior experience or sewing experience required. This is a beginners course. Register at Evilena's Red Dresser II, 20887 S. LaGrange Road, Frankfort, IL. More information is available at www.evilenasreddresser.com or by calling 815-464-2668.